When it comes to cake decoration, there really are no rules to what you can do with the materials you have to work with. It all depends on what you want to see done. You can go for classic, traditional styles or go off the walls and try to invent something new. Decorating is when you can allow your creativity to shine through and guide you into trying new things. To help you make different types of decorations, you will want the best ingredients to work with. That especially includes versatile ingredients like candy melts for example. They are so easy to work with and flexible in what you can do with them, that they are a must-have for anyone decorating baked goods. If your bakery does not have a steady supply of bulk candy melts, then you are missing out.
What are candy melts?
Candy melts are a baker's joy when it comes to decorating and one of Stover & Co's favorite things to see people work with. They are little sugary wafers similar to white chocolate. They are available in a fun assortment of colors that make them come in handy for decorating in all sorts of styles. You usually use them by melting them down (hence the name) and handling them in this form. From there, they can be used any way your imagination allows.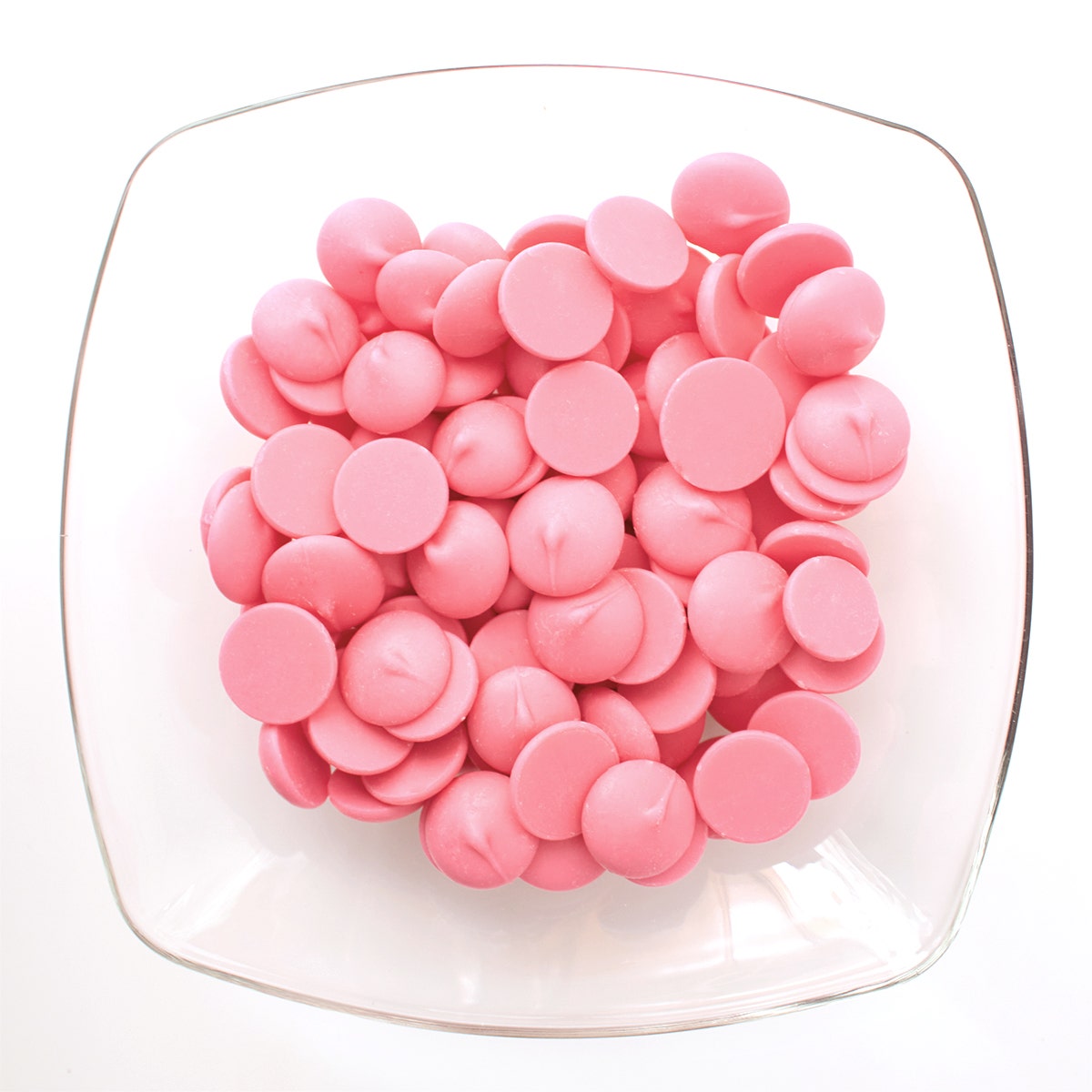 Candy Coatings
An easy way to decorate small treats and put your bulk candy melts to work for you is to use them as a coating. Take any bite-sized treat you want and completely submerge it in a bowl or pot of the melted wafers. It transforms the way that the treat looks and gives it a new color altogether. Dip your rice cereal bars into the melted wafers for a total coating and add a welcome pop of color to the beige treat. You can also use this method as an easy way to decorate cake pops. You do not have to dip the treats in all the way either. You can take some pretzel rods and dip the ends in partway to make this simple snack so much more special.
Decorative Pieces
Because of how candy melts can be melted down and reshaped so easily, they work very well for making decorative elements like cupcake toppers. You can pour your melted candies into the candy molds of your choice and let them harden to take that new shape. Use more than one color at a time for a marbled effect or a layered look. Another way to make decorations with all of your bulk candy melts is to let it cool slightly and put it into a piping bag. Then you can either freehand or use a stencil to pipe out specific shapes like stars and flowers. When they harden, you can carefully pull them off of the wax paper or whatever surface you used and place them on top of your cake, cupcakes, etc.
Candy Bark
A simple but fun way to make a treat using almost exclusively candy melts is to turn them into bark. Once you have the candies melted down, you can sprinkle in some added bites like crushed peppermint to balance out the sweetness or a blend of small fruits and nuts to add a natural freshness to the candy. Another fun way to take full advantage of the many colors of candy melts is to bring more than one together at once. Swirl the colors together in a marbled, or tie-dye sort of way. You can use any combination of colors to match the season.
Drizzle Decoration
Just as the candy is melted enough to pour, take up some of it with any sort of applicators you want like a whisk, fork, or piping bag and drizzle the melted candy all over your cake, cookies, petit fours, or anything else. It sort of acts like icing, but gives you a different visual effect, as well as a bit of a subtle crunch once the candy hardens. Stylistically, this gives a fun, carefree, messy look but in an intentional way.
We were not kidding when we said that these little wafers were useful. And that was just a sample of everything that you can do with bulk candy melts on hand. We leave the rest up to you. Hopefully, these ideas will inspire you to come up with your own new recipes to add to the menu. Get creative and have some fun with this sweet, melty candy. And when you do, please remember to take lots of photos. At Stover & Co, we always get excited to see what projects you all pull together and it's fun knowing that we make any kind of contribution to your artwork. Do yourself a favor and get all the colors of bulk candy melts that you need.