Shopping for ingredients and materials for a bakery sounds like it could be a fun time as you imagine all of the beautiful goodies you plan on making. With a full refrigerator and stock shelves, a cake maker can do just about anything. But... shopping for supplies does raise a concern. Before you can actually shop for the cake and candy supplies you want, you have to first figure out what you need. You can go down the list of what you want to make and pull the ingredients from there.
You can also divide your cake and candy supplies by category, which is how we address the ingredients down below, in case you find that to be the clearest and easy to map out. At Stover & Co, we try to make everything as organized and clear as possible, so that you can find everything you need in each category with ease. Once you know exactly what you need to get baking, you can go down the list and pick everything up one by one. Just so you don't forget, here's a little reminder of what kind of cake and candy supplies you might want and what they can do for you.
Cake Ingredients
Out of everything you will need, your cake baking supplies should be the easiest to figure out. Generally, you can bake a huge range of different items as long as you have a handful of certain key ingredients such as flour, sugar, salt, dairy, baking soda, and baking powder.
As long as you have certain important ingredients in your kitchen, you will be free to make much of what is on your baking list. That is why it is so important that you make sure you do not run out of these ingredients. While you will have much more flexibility in other categories of cake and candy supplies, you will have much less room to pick and choose what you want with baking ingredients. A bakery depends on sugar and flour before a piping bag ever gets picked up.
Cake Decorating
Of course, once a cake is finished baking, you will want to make it look its very best with decorations. Dress it up for any occasion or none at all with some colorful decorative elements like sprinkles and sanding sugar. Smooth out your cake after a quick coat of butter cream with a layer of fondant to give yourself a good base to start with, then have your fun. Pipe away, creating a delicate, intricate design on the outside of the cake. Take some more colors of fondant and use them to make little models of people and things to fit the theme of the cake. The materials are there for you to do what you want, so you can use even just a few decorative ingredients in plenty of different ways. Since each one can do so much for you, you can choose as many or as few as you think you will want to work with and get plenty of use out of.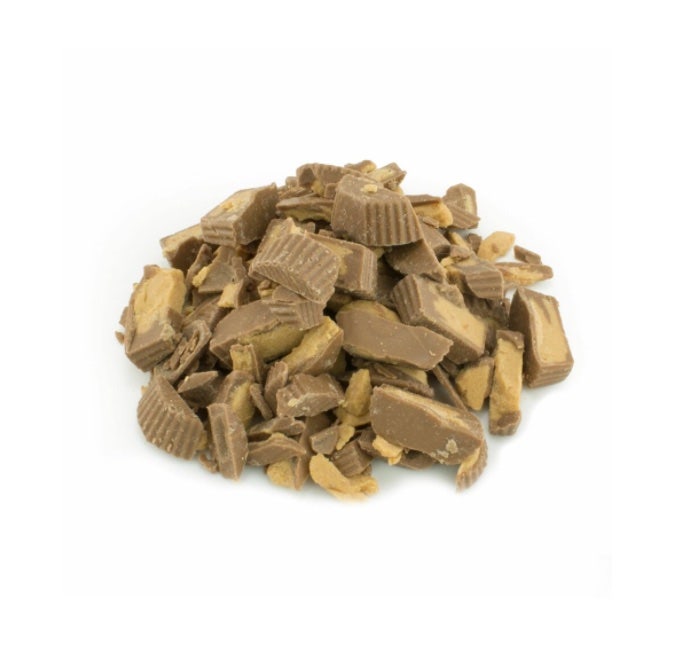 Baking & Decorating With Candy
Candy is great on its own, but when combined with a baked good, it has the potential to become something even better. Candy can be used in cake preparations for baking and decorating to elevate the flavor and appearance of your treat. Children especially love recognizing their favorite candies as they take a bite of a cupcake or cookie. Make a peanut butter lover's eye light up when they realize that there is a chocolate and peanut butter cupcake with actual chunks of peanut butter cups right on top of the frosting, or even mixed straight into the batter. A chocolate cake would look amazing with some colorful chopped M&M's sprinkled over the top or patted along the sides of the cake. Candy can give you taste and appearance. You will want to think about which candies will get you the most mileage as decoration and baking ingredients.
Top to bottom, those are the sorts of ingredients you will need for working with cakes and candies. From baking a dozen cupcakes to topping them with chocolate caramels, you can find the exact cake and candy supplies you need for baking and cake decorating. Stover & Co is glad to provide you with high-quality ingredients every step of the way so you can bake to your heart's content and decorate your work as fine art. We want to see your shelves stocked with everything you need to make and decorate your colorful confections. If you need to, go ahead and explore our website for ideas of what you will want to have on hand. So you can go through each category and write up what you need to fill that role in your kitchen. Just like that, you have a plan of action and a shopping list.