Owning your own business, especially a bakery, requires the right amount and diversity of supplies. You need to constantly have the right balance of gear and tools to get your job done efficiently. When owning a bakery, having the right tools and ingredients is essential to your business' success.
That's where we come in at Stover & Company we proudly supply high-quality wholesale products and ingredients that are bound to result in exceptional baked goods. Our products come in varying sizes and brands to bring you the most options so you can choose which are right for you and your bakery.
As a baker, you know that some ingredients are more important than others. One such popular ingredient that stands out above so many is chocolate. It can be difficult to find the best chocolate for your bakery and the goods you create. However, you need one that also won't break your budget.
That's where Barry Callebaut's chocolate comes in. It is a bar of high-quality chocolate that is typically ⅓ or half the price of other higher-end chocolates. As enticing as that point alone may seem, it is also important to know how to best use it in your bakery and your delectable products.
So, this begs the question: where and how can you best use your Barry Callebaut chocolate?
Hot Chocolate
As winter approaches, there is one delicious and hearty liquid dessert we all can't wait to have: hot chocolate. This yummy drink has been beloved by both kids and adults for decades. Its smooth and sweet warming contents are incomparable, especially so with the addition of a fluffy marshmallow layer on top!
Using chocolate from Barry Callebaut, specifically, their cocoa powder will bring a rich and unique flavor to any hot chocolate. Plus, it has multiple flavors and is versatile, so you can create nearly any hot chocolate recipe you would see fit, from classic to ruby red hot chocolate bombs!
Chocolate Glaze
Let's talk toppings for a moment. We know that it's important for you to supply your customers with sensational treats to keep them coming back for more. But, that "sensational" aspect isn't only due to the flavor; it's also due to the aesthetics.
When you want to glaze a donut or cake, it's important to have the right ingredients within the glaze so that it is both drool-worthy and gorgeous. With the chocolate from Barry Callebaut, you can easily reach these goals. It is made for melting (once again, that versatility is unmatched), so you can use it to create those enviable glazes for any treat you choose!
Chocolate Cake
We would be remiss to discuss baking ideas with Barry Callebaut chocolate and not talk about the classic chocolate cake! When you are attempting to create the best chocolate cake for your customers (or even yourself!), you need to ensure of key aspects for optimal enjoyment:
●Softness
●Even texture
●Melt-in-your-mouth
●Perfectly chocolatey
●Gooey and moist
But, as you know, you can have fun with chocolate cake. You can (and oftentimes should) add a middle layer of sticky, yummy chocolate. A topping or glaze of some kind is always a great complement to the cake's flavor and consistency as well.
No matter how you whip up and bake your chocolate cake, using the unique flavors of Barry Callebaut's well-known chocolate would never be a hindrance.
Cookies with Chips and Chunks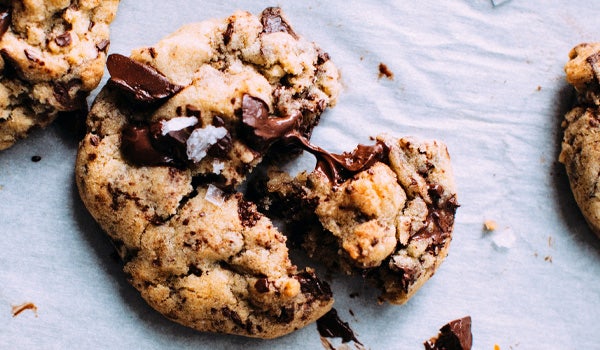 Who doesn't love a classic cookie? Chocolate chip cookies or any other cookies that require chips to bring the recipe together deserve only the best-- and Barry Callebaut has them.
No matter what kind of chips you are looking for, they have them available: chocolate, peanut butter, butterscotch, mint, lemon, caramel, semi-sweet, and more. Plus, they have chunks available as well to make your delectable treats more "chunky" in flavor and texture.
Ice Cream-Cookie Sandwiches
Now that you have your favorite cookies made, you can have even more fun with these than simply selling them outright. You can take them and make unique and delicious treats for those warmer months: ice cream sandwiches!
If you make and use homemade ice cream, you can place some between two of your baked cookies. Then, keep them in the freezer, but, if possible, still within your customers' views because honestly, who can deny an exceptionally homemade ice cream sandwich on a hot day when it's right in front of them?
Running your bakery isn't always easy, especially when you need to continually stock it with necessary ingredients, like Barry Callebaut chocolate. However, whenever you see a smile cross your customer's face after trying one of your delectable creations, it's all worth it in the end, isn't it? Be sure to browse our Barry Callebaut chocolate offerings so you can get to baking and relishing in that customer happiness faster.