You asked for them, we listened. Our beloved Sweet Shoppe Coating Wafers are now available in SEVEN vibrant colors, each designed to take your treats to new heights!
Color Your World with Deliciously Vibrant Chocolate
Available for purchase starting August 16th, this new collection features a wide range of hues to help you unlock a world of color.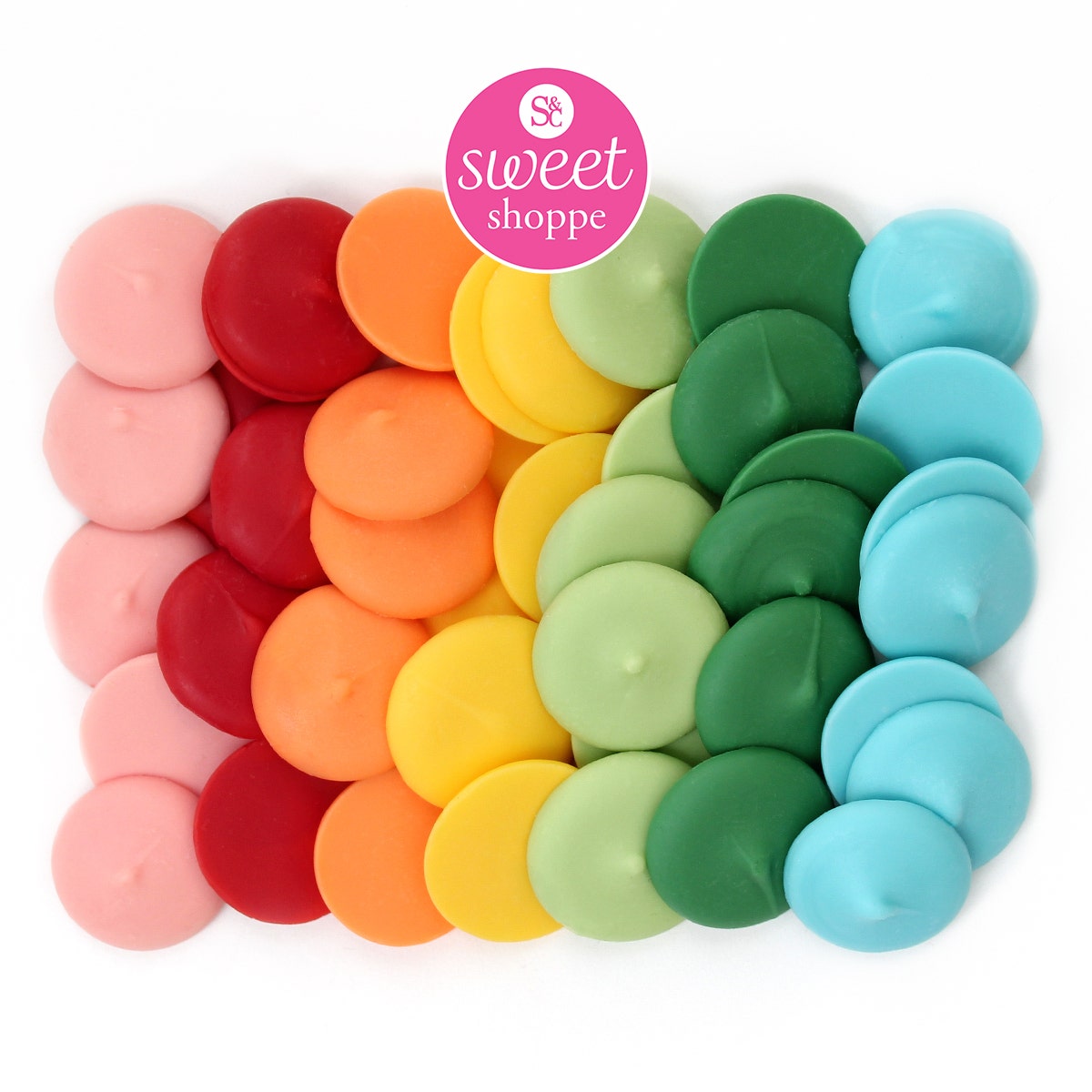 Rose Pink: Playful & charming, this pale pink shade is perfect for celebrating life's sweetest moments.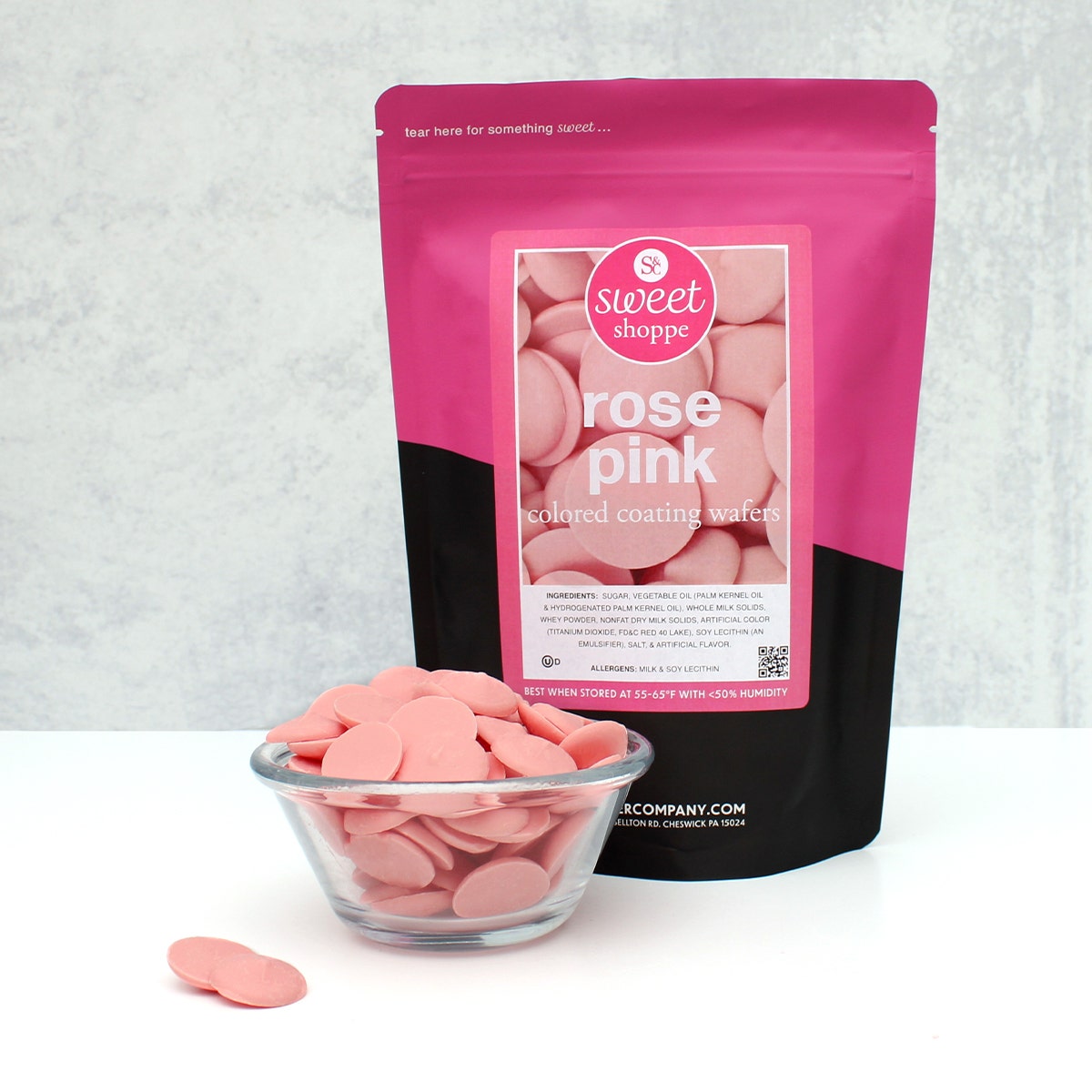 Sunset Orange: Capture the radiance of a sunset with this lively orange, guaranteed to make your treats pop.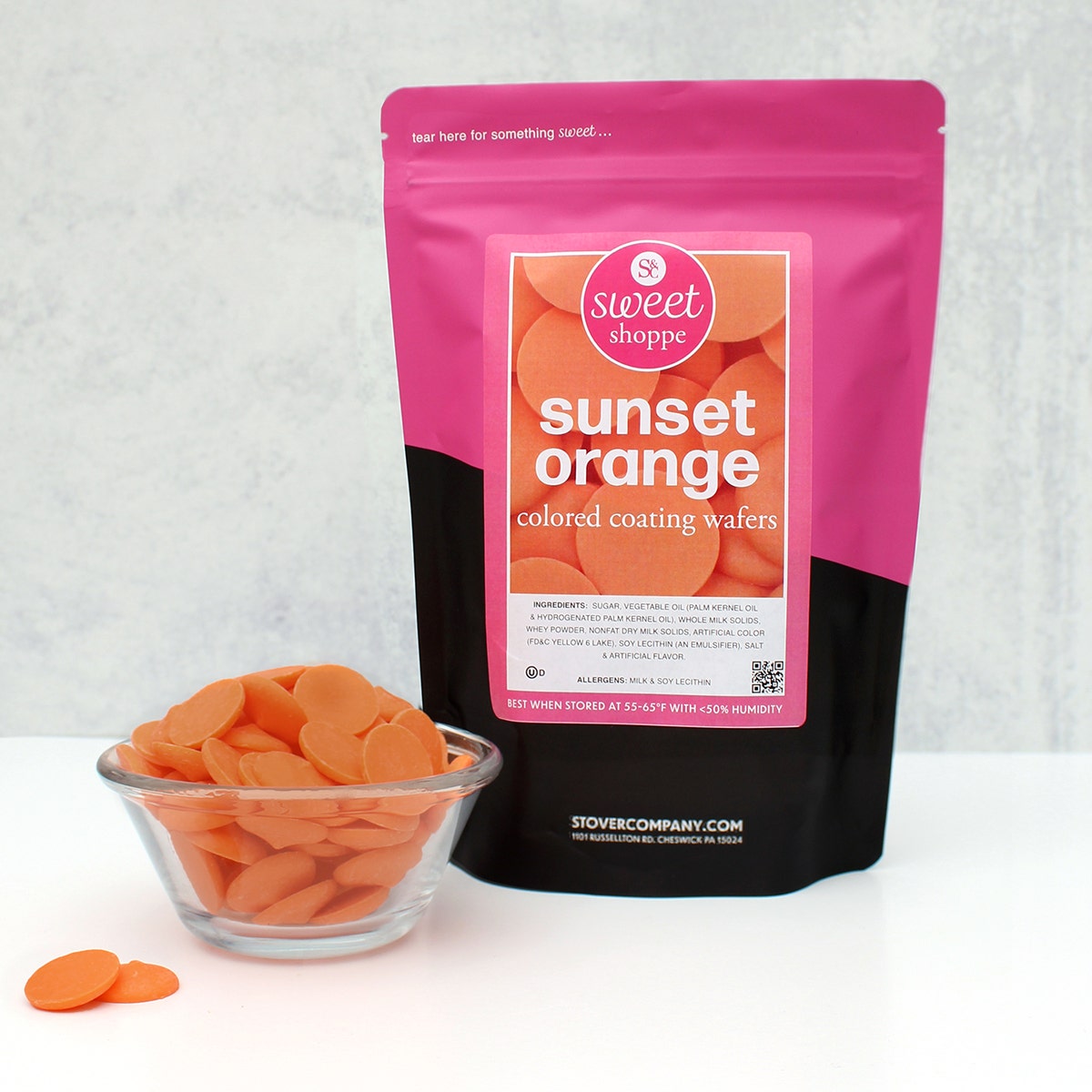 Cardinal Red: A bright red hue perfect for holiday creations & paying homage to your favorite sports team.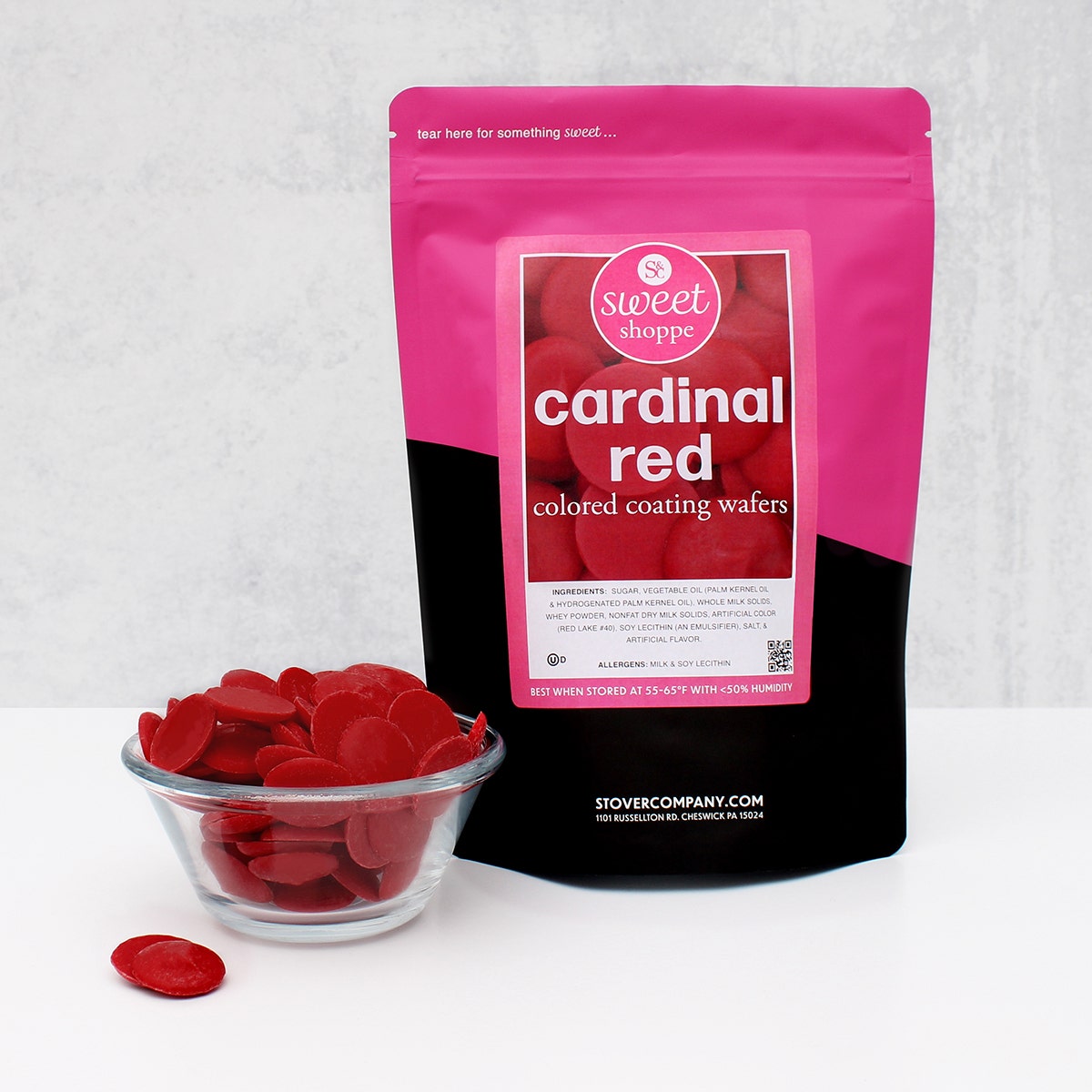 Sunshine Yellow: Make everyday brighter when you add sunshine yellow to your sweet treats.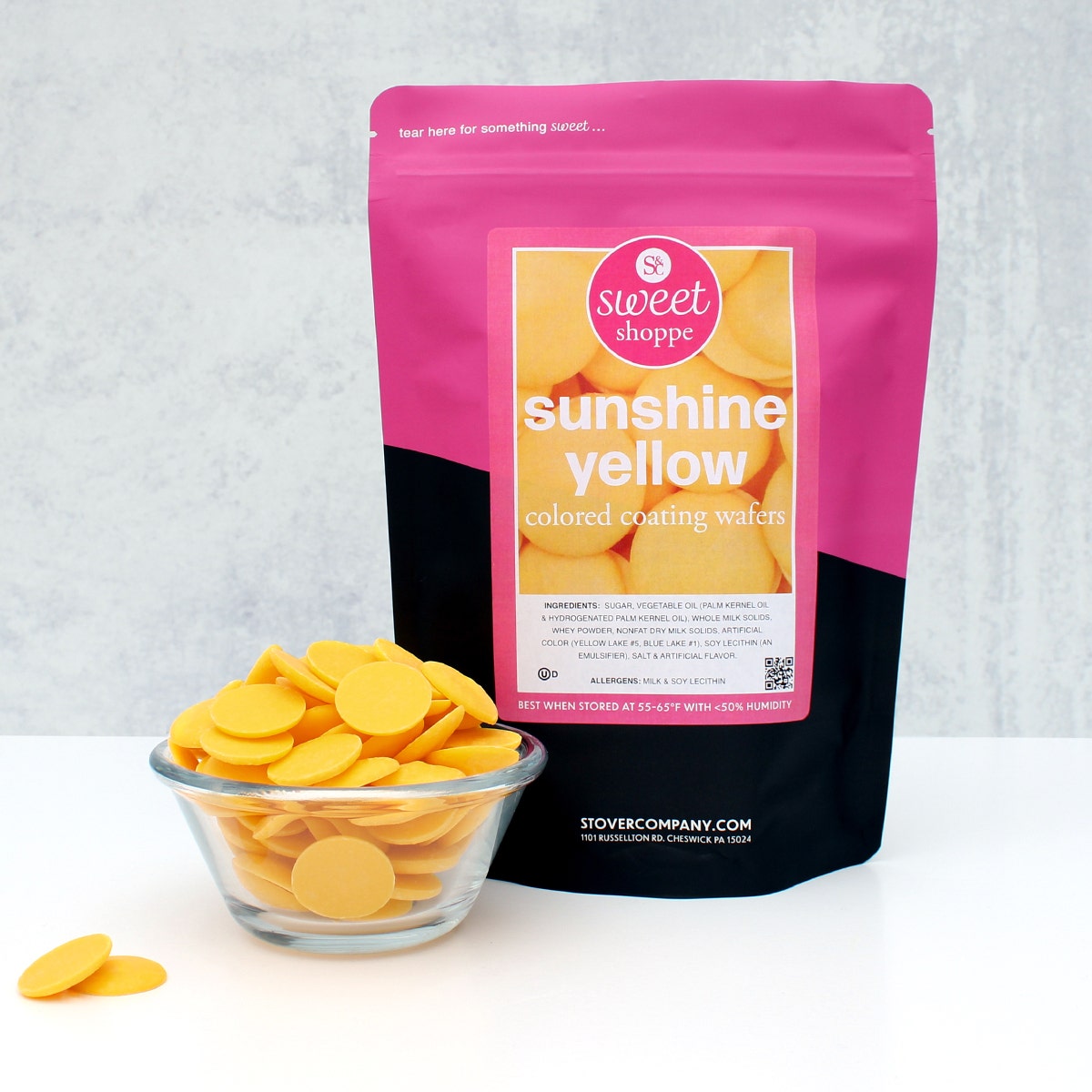 Spring Green: Sparking feelings of freshness & vitality, this calm shade is ideal for desserts that call for a soft touch of nature.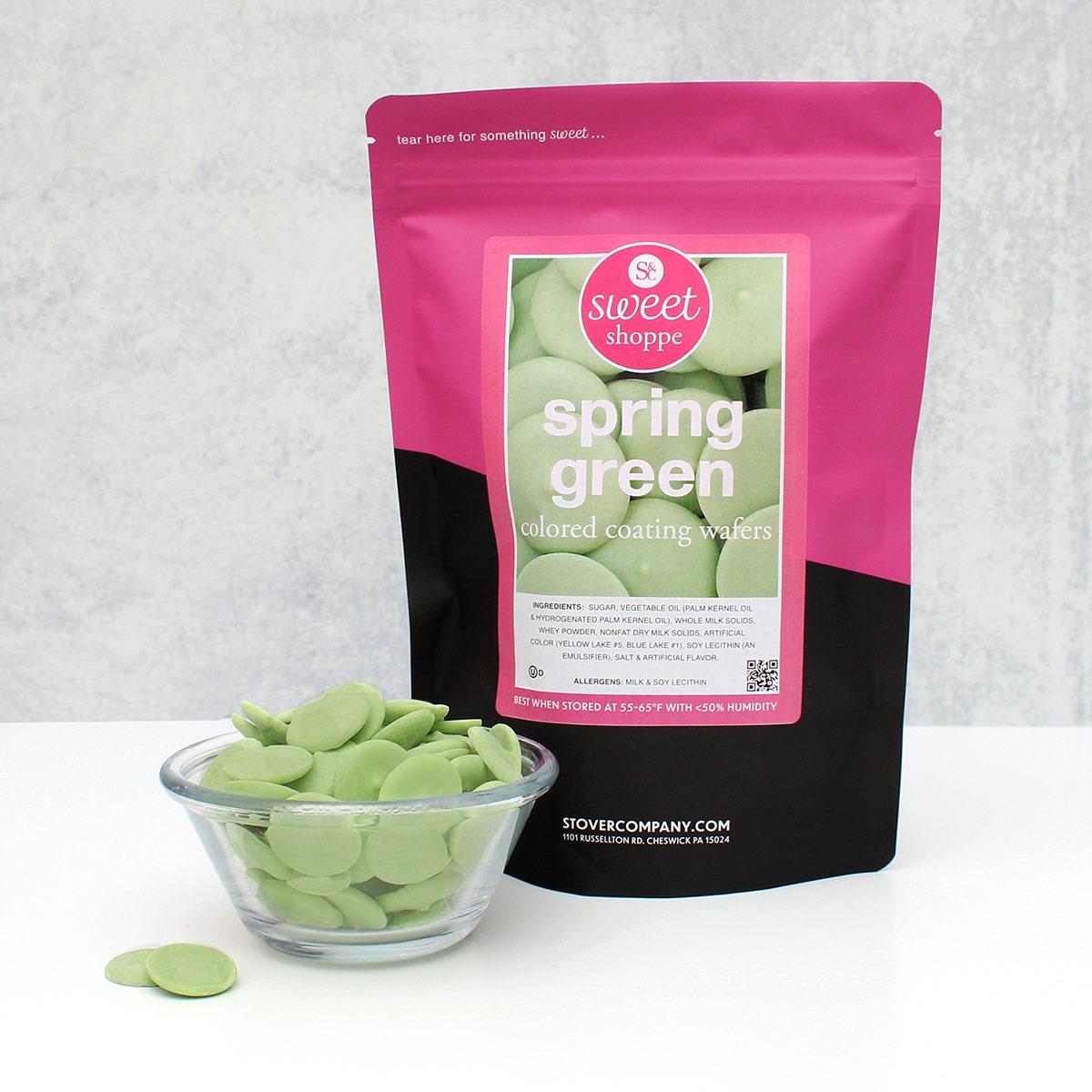 Forest Green: Add a touch of elegance & sophistication to your confections with this rich & regal shade of Forest Green.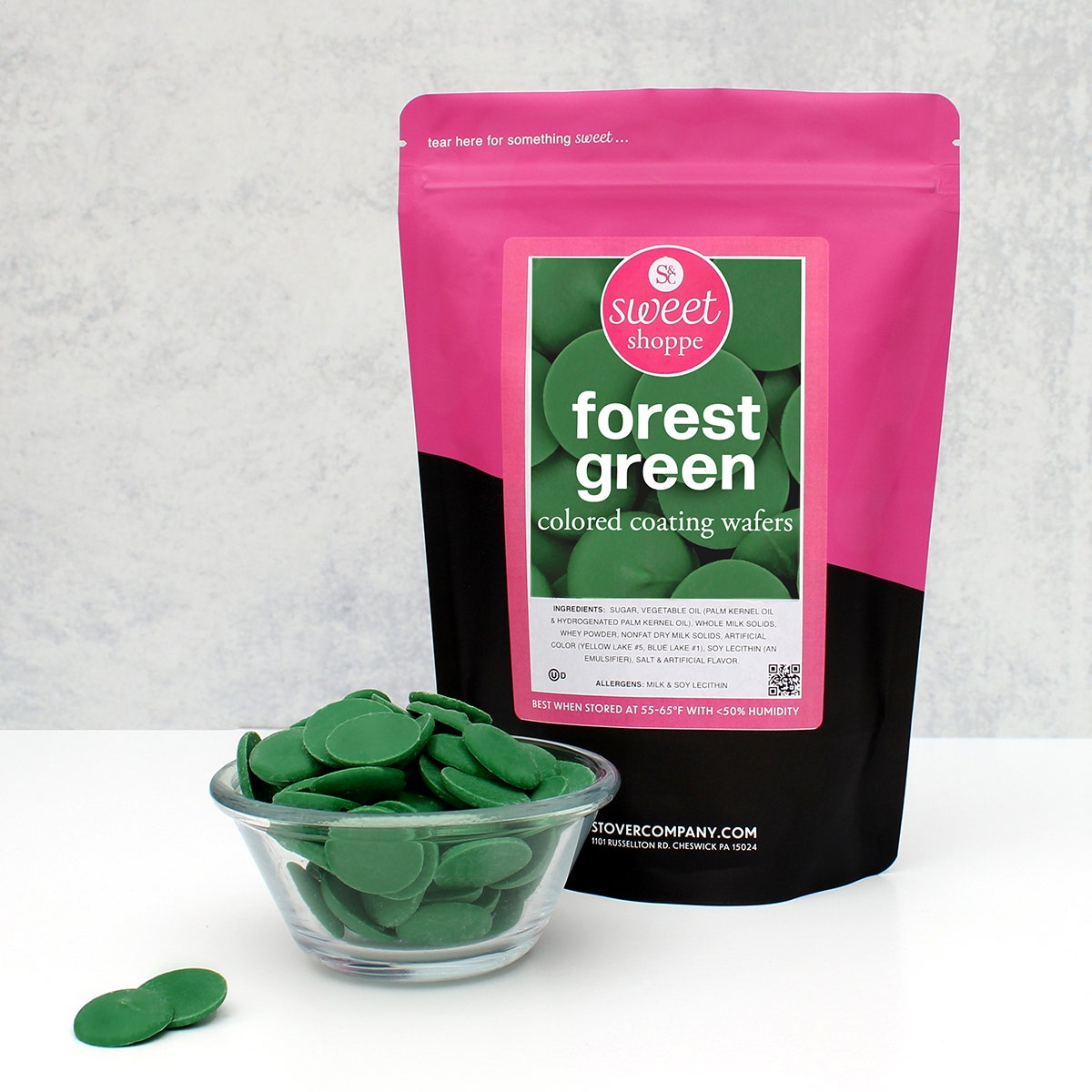 Sky Blue: Dive into the depths of creativity with this calming Sky Blue, reminiscent of the sky above.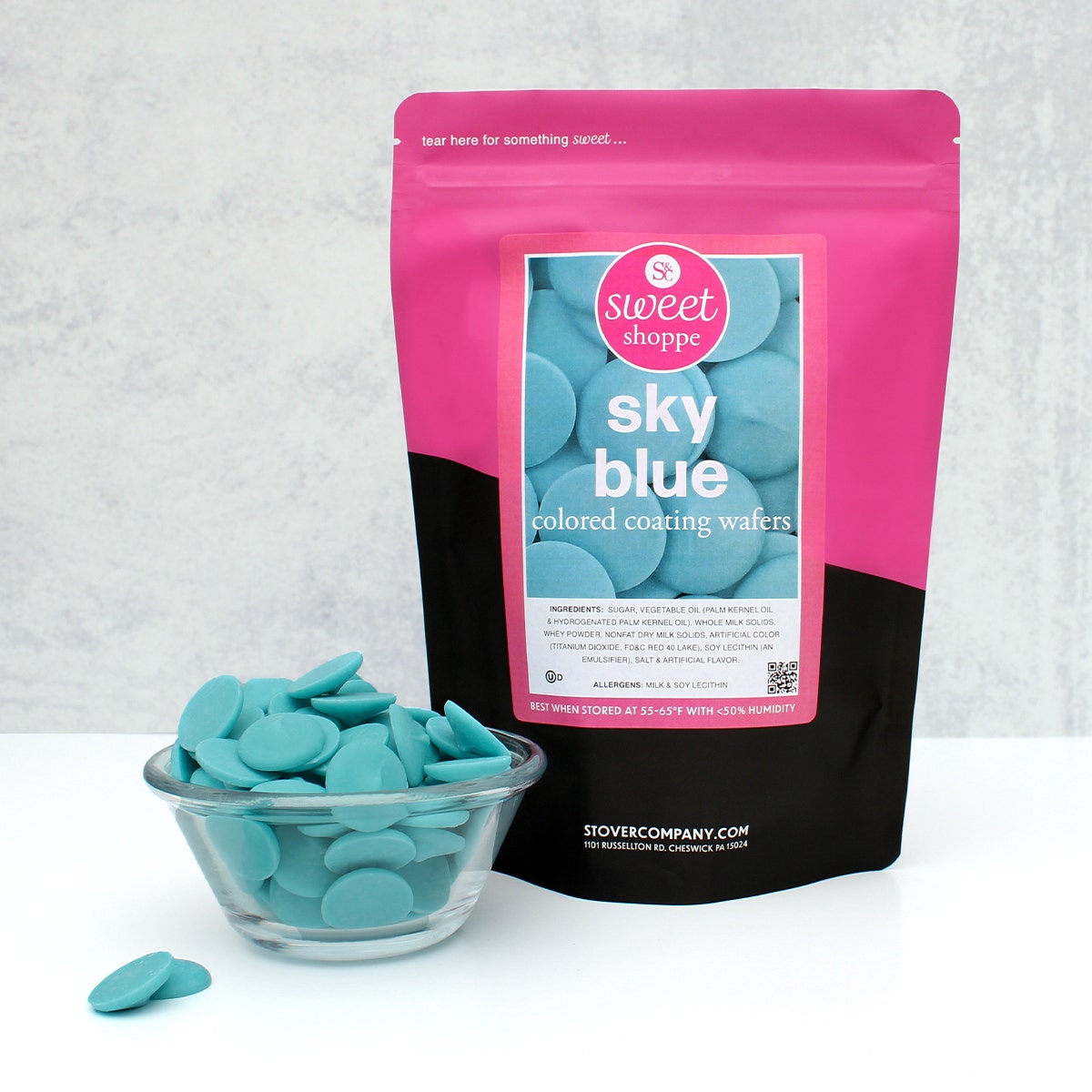 At Stover & Company, we understand the importance of maintaining the consistent quality that our customers have come to love. That's why our Sweet Shoppe Colored Coating Wafers are based on the original Sweet Shoppe Ultra White formula. By using this trusted formula, we ensure that not only will your treats dazzle with color, they will also have the same creamy texture & irresistible taste that you've come to expect from our Sweet Shoppe brand.
Create Colorful Creations with Compound Coating Wafers
With our Sweet Shoppe Colored Coating Wafers, the possibilities are truly endless. Whether you're a professional baker, a home baker, or simply someone who loves to treat their loved ones to something special, our colored compound wafers will allow you to transform your radiant ideas into reality.
Create captivating cake pops that mirror the colors of the rainbow. Craft candies that are as beautiful as they are delicious. Dip fruits into an array of hues, turning ordinary snacks into extraordinary delights. Purchase our Color Lovers Bundle for the perfect sampling of this collection!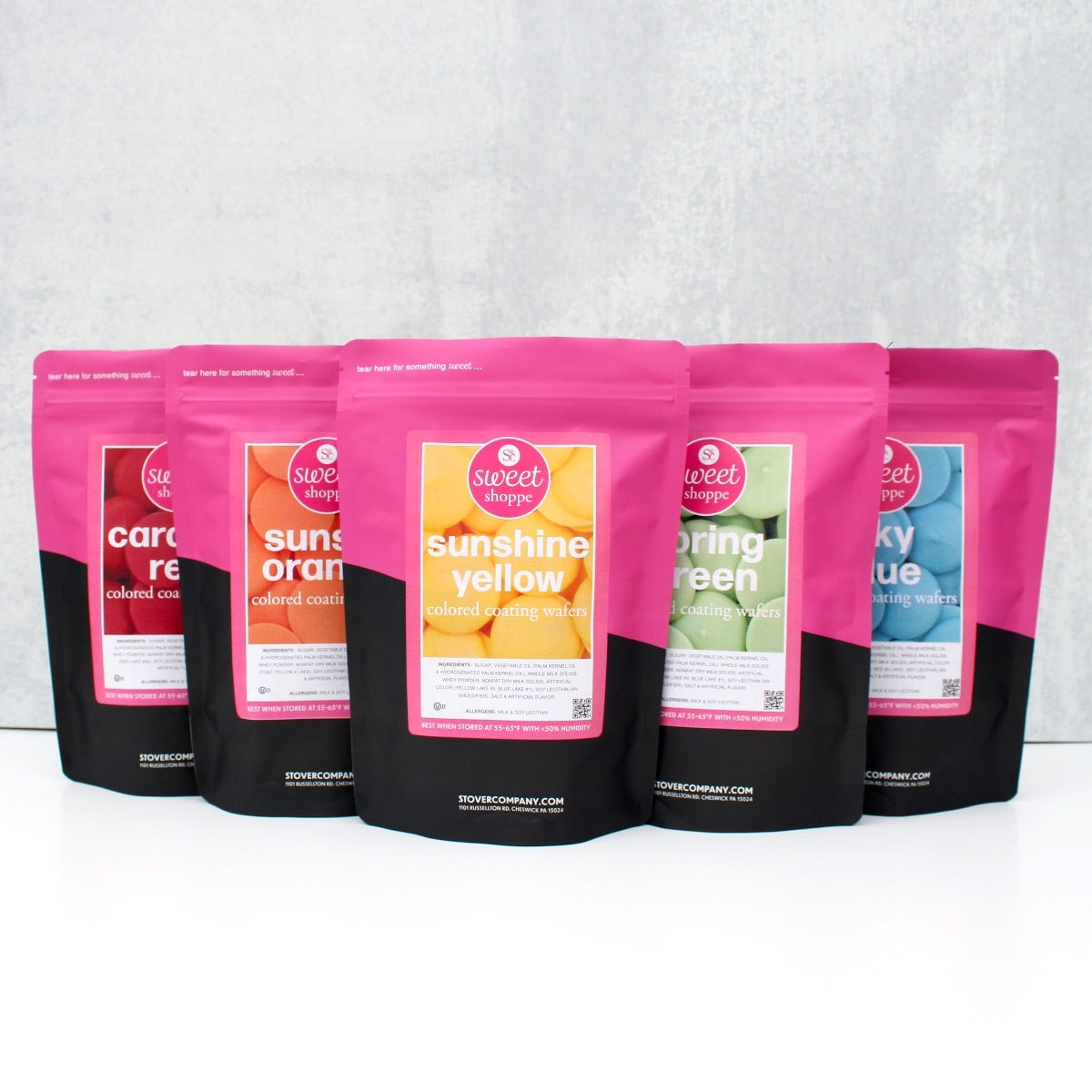 For just, $22.00, our Color Lovers Bundle includes:
1 lb Cardinal Red
1 lb Sunset Orange
1 lb Sunshine Yellow
1 lb Spring Green
1 lb Sky Blue
Looking for custom colors?
Our Sweet Shoppe Coating Wafers paired with Artisan Accent's Chocolate Chameleon x Sweet Shoppe oil based candy colors will help you achieve a custom shade of your choice! Start with Ultra White for a pure base, or add Artisan Accent's Chocolate Chameleon oil based colors to one of our colored compounds to create a custom hue. You will use less food coloring when you start with a colored compound coating!

We would love to see what you create on our Facebooks Page, Facebook Group: Confection Connection, Instagram or TikTok so be sure to tag us!