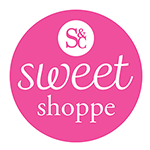 Sweet Shoppe Ultra White Coating Wafers
Specifically formulated to melt quickly into a smooth, velvet consistency for all of your chocolate-coated treats, our coating wafers provide a full, even coating with exceptional shine & snap. They're also easy to use - just melt - no tempering required!
Our Sweet Shoppe Ultra White Chocolate Coating Wafers are pure white in color, making them ideal for coloring. Perfectly complement your dipped desserts with a simply sweet chocolate flavor that is sure to satisfy every sweet tooth!
Ideal for:
- Chocolate coating for cake pops
- Chocolate for cakesicle molds
- Chocolate for candy molds
- Chocolate for breakable hearts
- Chocolate covered strawberries
- Chocolate covered Oreos
- Chocolate covered marshmallows
- Chocolate covered rice cereal treats
- Chocolate dipped cookies
Contact us today for retail ready & private label solutions.