It's that time of year where sweet treats reign supreme. You may be baking a special holiday treat to give as a gift, to share with loved ones, or to sell to customers. Candy melts are made with compound coatings, which means they are made with vegetable oil instead of cocoa butter making them easy to work with. Lucky for you, that means no tempering is required. No matter who you are baking for, you're going to need high quality chocolate melts (also known as candy melts) that elevate your sweet treats so we've put together a quick guide for you!
Traditionally, candy melts come in standard chocolate flavors such as white, milk & dark chocolate but some brands carry pre-colored chocolate melts in basic colors like, red, green, & blue. This allows you to create colorful treats in a jiffy. If you're looking for more of a custom color for your treats, you could always add oil-based coloring to traditional flavors.
After being in the baking & confectionery business for almost 75 years, we know candy melts & chocolate. That's why we've developed two of our very own exclusive product lines that each offer easy to use chocolate melts.
Eleven o'one Deluxe Compound Chocolate
We've curated our own line of premium imported products featuring a high quality deluxe compound coating collection. If you're looking for European quality chocolate without having to temper, our Eleven o'one Deluxe European Compound Coatings are for you! Available in White, Dark & Milk, these compound coatings are easy to work with. You can heat them in the microwave, or on a double boiler. Our luxurious Eleven o'one Deluxe chocolate melts with a smooth consistency & rich flavor to give your holiday treats a beautiful finish & a high end flavor profile.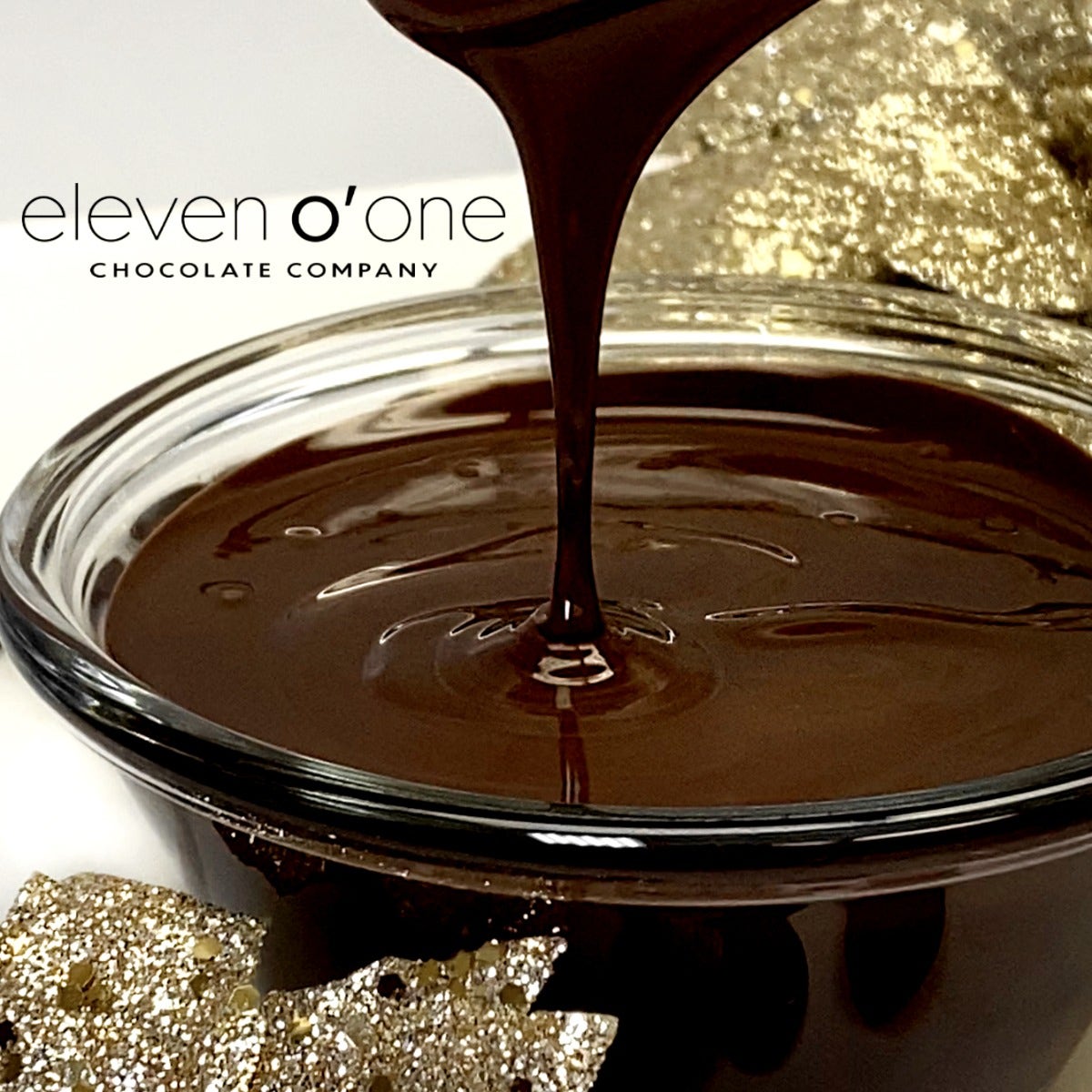 Sweet Shoppe Coating Wafers
Our Sweet Shoppe line features its own easy to use Coating Wafers. These chocolate melts are perfect for making hot chocolate bombs, molded candy, dipping cake pops, & everything in between. Our chocolate melts melt into a silky, smooth consistency for the perfect dip every time. These chocolate melts do not require tempering. Sweet Shoppe Chocolate Compound Coating Wafers are available in four delectable chocolates; White, Ultra White, Milk & Dark.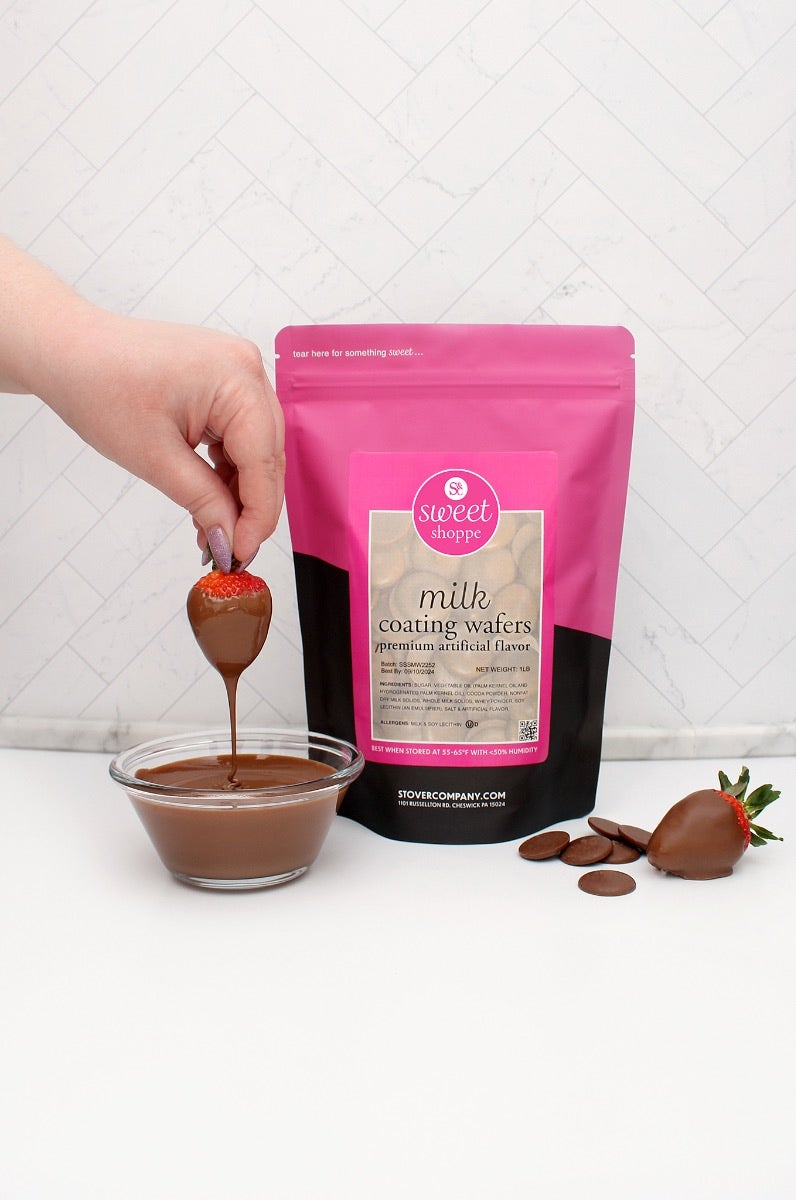 Merckens Chocolate Melts
Merckens is best known for their signature Chocolate Melts. First introduced in 1921, these candy melts are a longtime fan favorite with a large following. That's why we offer a wide variety of their products from traditional chocolate melts to an array of colors.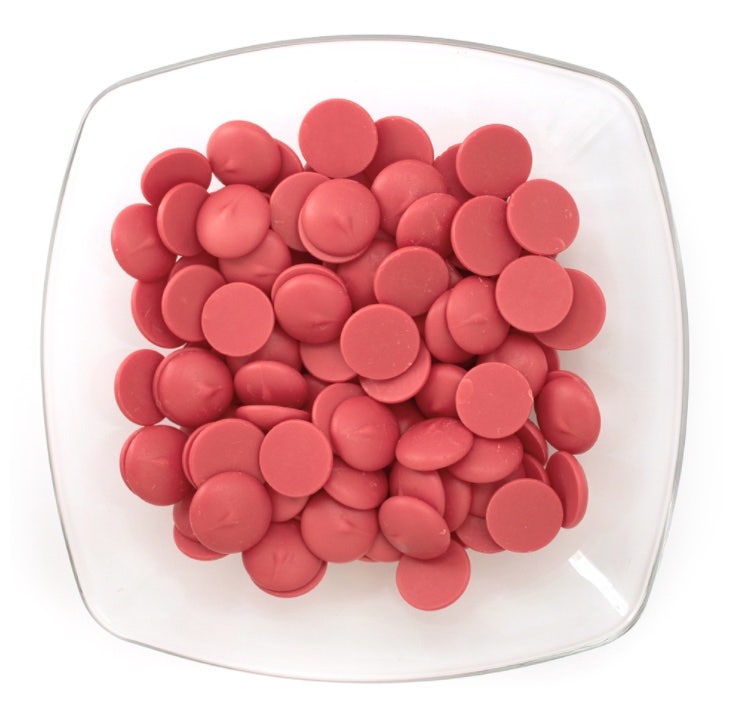 Clasen Quality Coatings
Clasen Quality Chocolate offers premium compound coatings, couverture chocolate, chocolate chips and flavored chocolate. These are beloved by confectioners everywhere for their superior flavor, smooth consistency, and ease of use. They can be used to make cakesicles, cakepops, chocolate covered strawberries and many other tasty treats.
All of the brands listed above are well loved by pastry chefs, home bakers & chocolatiers alike. Selecting a chocolate melt brand is ultimately up to your personal preference! At Stover & Company, we only carry industry quality products that we can stand behind. We do not recommend using craft store brands as these are often low quality chocolate coatings that may give your holiday treats a waxy finish.
Learn more about how to work with chocolate melts, on our blog at stovercompany.com/blog.