eleven o' one white deluxe european compound chocolate
Our decadent White Deluxe European Compound Chocolate features a smooth, balanced flavor with soft vanilla notes. It melts quickly into a silky texture with the ease & workability of the finest European chocolates. The delicate flavor provides an elegant accompaniment to other complementary flavors like bright fruity raspberry or earthy matcha.
Our White Deluxe European Compound Chocolate is the premier compound chocolate for pastry chefs and chocolatiers. As this is compound chocolate, it does not require tempering. This chocolate works beautifully for bonbons, glazes, artisanal chocolates, and more.
This compound chocolate does not require tempering.
"Love it! Creamy & smooth!"
PAMELLA
eleven o'one customer
project ideas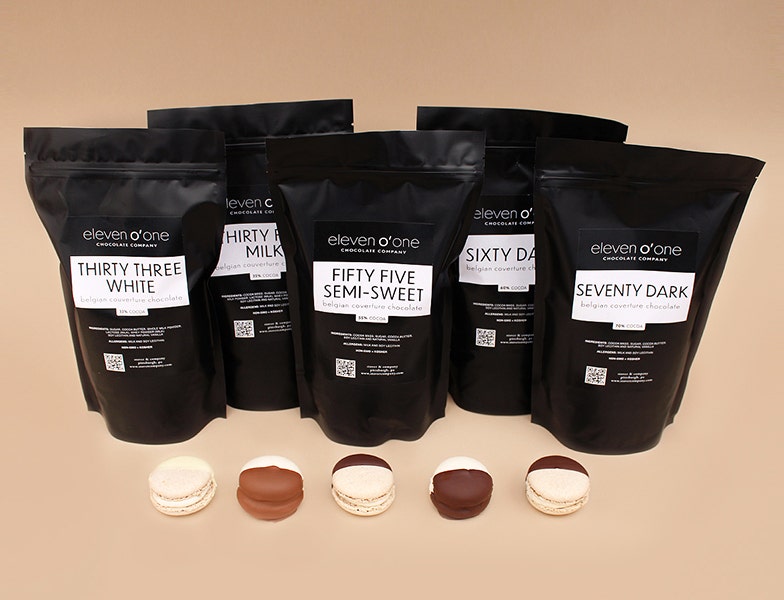 Couverture
Couverture Chocolate is a higher-quality baking chocolate because it contains a higher percentage of cocoa solids & cocoa butter. Try all five flavors today!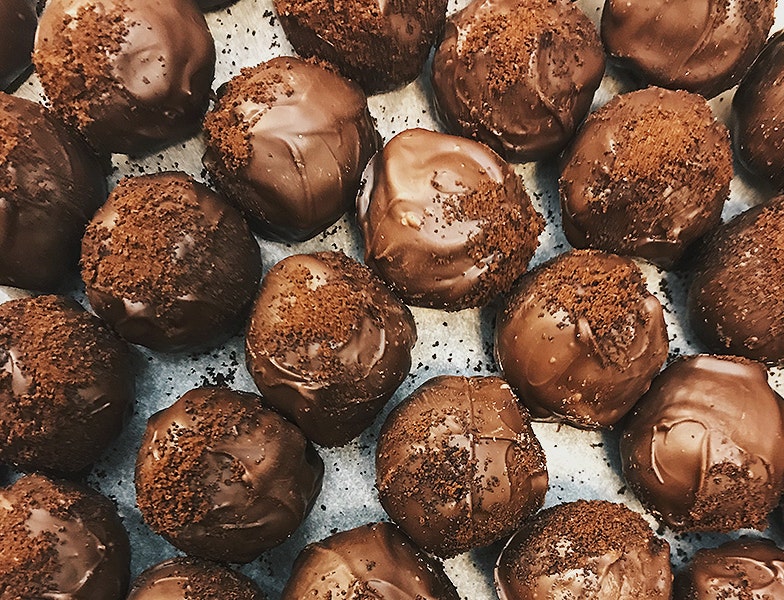 Delectable Truffles
Chocolate Ganache Truffles are quality treats that are easy to make! Use this simple recipe to gift to someone else or yourself. You don't need a reason to celebrate with truffles!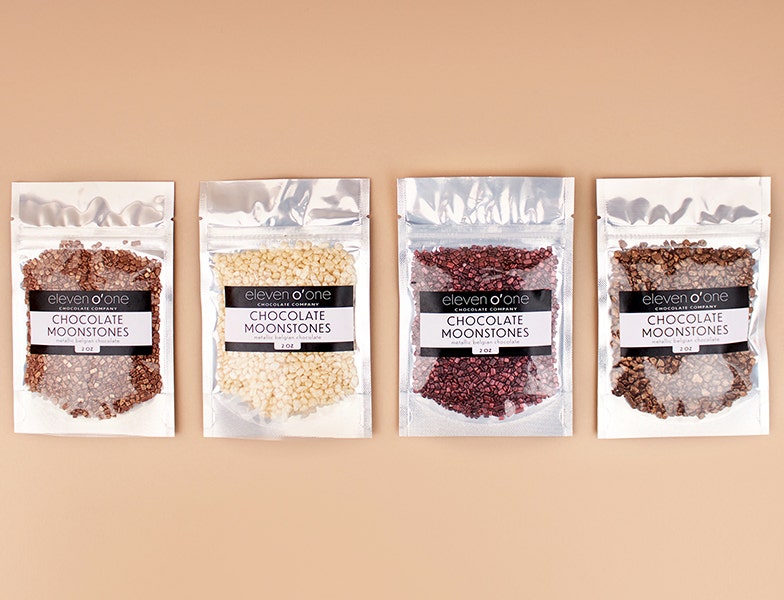 Moonstones
Don't be fooled by their metallic appearance, these chocolate morsels are made of pure Belgian Chocolate so they melt in your mouth.