Tis' the season for Christmas Macarons!
Macarons (pronounced mac-ah-ron) are a delicate, sandwich style pastry that make perfect gifts & party favors. Most people associate Macarons with France, but they actually originate from Italy. Macarons have a long history, dating back to the early 1500's. These delectable treats have been enjoyed for centuries!
With this Macaron Recipe, you can create beautiful & delicious Christmas Macarons filled with seasonal buttercream flavors: salted caramel, cookies & cream & mint. YUM!
Let's dive right into this delicious Macaron Recipe!
PREP: When it comes to Macarons, prep work is key. You'll want to ensure you follow each step carefully to ensure best Macaron Making Results!
Age egg whites by separating out the egg whites & refrigerating them at least 24 hours in advance. This will allow for the proteins to relax, helping your macarons reach your desired volume as well as preventing over-whipping & stiff peaks.
(The egg white should be at room temperature prior to use.)
Since egg whites don't whip easily in the presence of yolk, oil or water, you'll need to clean the mixing bowls for the egg whites with lemon juice.
Lay out parchment or wax paper to trace outlines of your macarons, or use a silicone mat that already has a macaron size guide to keep your shell halves consistent.
Set up your piping bags.
Decide which colors you want to use to create Holiday Macarons. Be sure to use gel food coloring when creating themed macarons as liquid food coloring can negatively affect the consistency of your batter.
Sift almond flour & sugar mixture to remove any clumps.

SUPPLIES
An electronic kitchen scale
(2) dry mixing bowls absolutely free of oil or water (do NOT use plastic bowls)
Electric hand mixer
Sifter
Flexible rubber spatula
(4) Decorating Piping bags
(1) Large round piping tip
(2-3) Additional decorative piping tips (shape of your choice)
(3) Good quality baking pans
Macaron Template
Oven thermometer
Parchment paper
Cooling rack

INGREDIENTS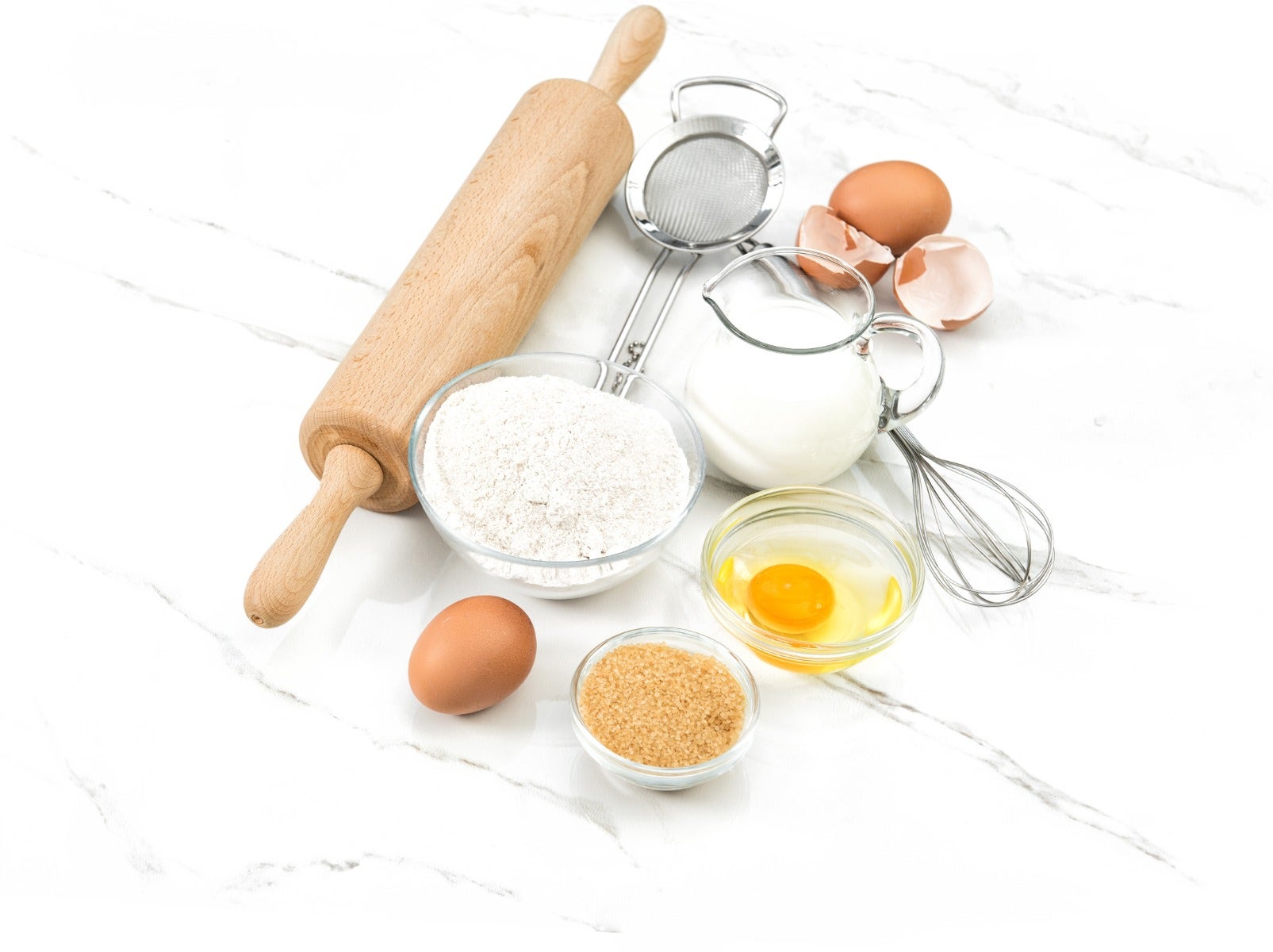 INSTRUCTIONS
Create your macaron batter. Sift 2 cups of powdered sugar & almond flour together in a clean, nonplastic medium mixing bowl & set aside.
In a separate large, non plastic bowl, beat the aged eggwhites, cream of tartar & salt on high speed with your handheld electric mixer until the mixture becomes foamy.
While mixing, gradually add in small amounts of the sifted sugar until it's fully mixed in.
Once you start to create soft peaks in the batter, add the vanilla extract to the mixture & mix well.
Continue to whip until stiff peaks begin to form.
Gently & gradually pour the almond flour mixture over the whipped egg whites so they don't deflate.
Use your rubber spatula to gently fold the almond flour mixture into the egg whites. Fold until you can drop small amounts of batter back into the bowl. The batter should appear to have a honey-like consistency.
Fold dry ingredients into wet ingredients in batches to avoid deflating the egg whites.
Divide your batter into 3 bowls to create different colors. Add your gel based coloring to tint your macaron batter to the color of your choosing. We recommend reserving ⅓ for white.
Separately place the colored batter into decorating piping bags fitted with the large round piping tip.
Place a layer of parchment paper over your Macaron Template & begin dropping 1 inch rounds of batter onto the parchment paper.
Tap the baking sheets hard on the countertop 4 to 5 times to release any air bubbles that may be present.
Preheat your oven to 275° F & let the unbaked macaron shells sit at room temperature for up to 30 minutes or until they form a skin type shell. They should not be sticky when carefully touched.
Once ready, bake the macarons for 18-22 minutes on the middle rack of your oven. If needed, place each baking sheet on separate racks & rotate the baking sheets halfway through baking.
Once the shells have fully baked, let your macarons cool down on cooling racks.
Use a piping bag with your desired shaped tip to place a dollop of your flavored buttercreme frosting onto a macaron shell then place a macaron shell on top to complete the sandwich style look.
Dress up your Macarons for the holiday season by adding edible glitter & sprinkles, chocolate moonstones or any other decorating supplies you'd like to try.
Enjoy your treats!
That's all you need to create delicious Christmas macarons! Serve these stunning christmas macarons for dessert or hand them out as holiday party favors!
For more holiday recipes like this macaron recipe, visit our blog at stovercompany.com/blog!