Stover's Sweet Shoppe Coating Wafers Sample Kit
Try our most popular chocolates and save!
Specifically formulated to melt quickly into a smooth, velvet consistency for all of your chocolate-coated treats, our coating wafers provide a full, even coating with exceptional shine & snap. They're also easy to use - just melt - no tempering required!
Stover's Sweet Shoppe Coating Wafers perfectly complement your dipped desserts with a simply sweet chocolate flavor that is sure to satisfy every sweet tooth.
What's Included:
1lb Stover's Sweet Shoppe Ultra white
1lb Stover's Sweet Shoppe White
1lb Stover's Sweet Shoppe Milk
Ideal for:
- Chocolate coating for cake pops
- Chocolate for cakesicle molds
- Chocolate for candy molds
- Chocolate for breakable hearts
- Chocolate covered strawberries
- Chocolate covered Oreos
- Chocolate covered marshmallows
- Chocolate covered rice cereal treats
- Chocolate dipped cookies
Chocolate is sensitive to humidity. Please keep the chocolate in its original packaging for proper storage. If you purchased a bag of chocolate, please tightly close the freshness sealer on the bag. If you bought a 25 LB box, please keep your chocolate in the blue bag it comes in and then place that entire bag in an airtight storage container. The blueliner provides a moisture barrier.
"I ordered a sample kit to try it & I was amazed at how smooth the compound chocolate was! The Ultra White is such a beautiful color - it isn't sheer or see-through at all. I'm definitely a new customer that will keep returning to buy more!"
Jeanine
Stover's Sweet Shoppe Customer
project ideas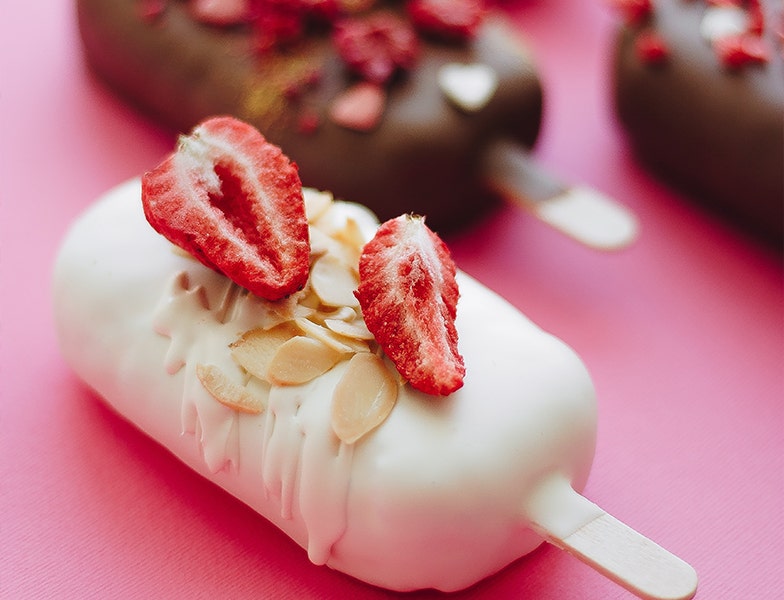 using sweet shoppe wafers
Whether you use the mirco or a double boiler, slow & steady is the key to melting our coating wafers for your projects.