sweet shoppe x chocolate chameleon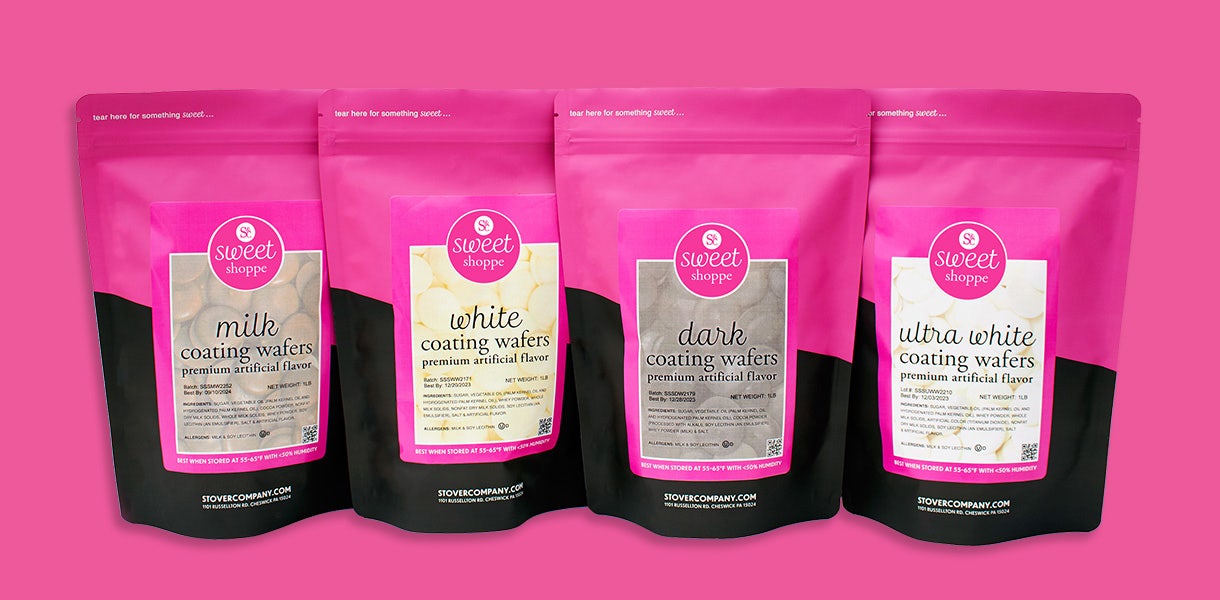 SWEET SHOPPE COATING WAFERS
Our premium coating wafers are available in four delicious flavors that offer excellent shine & consistency for optimum coverage. Plus, there's no tempering required with our easy to melt wafers!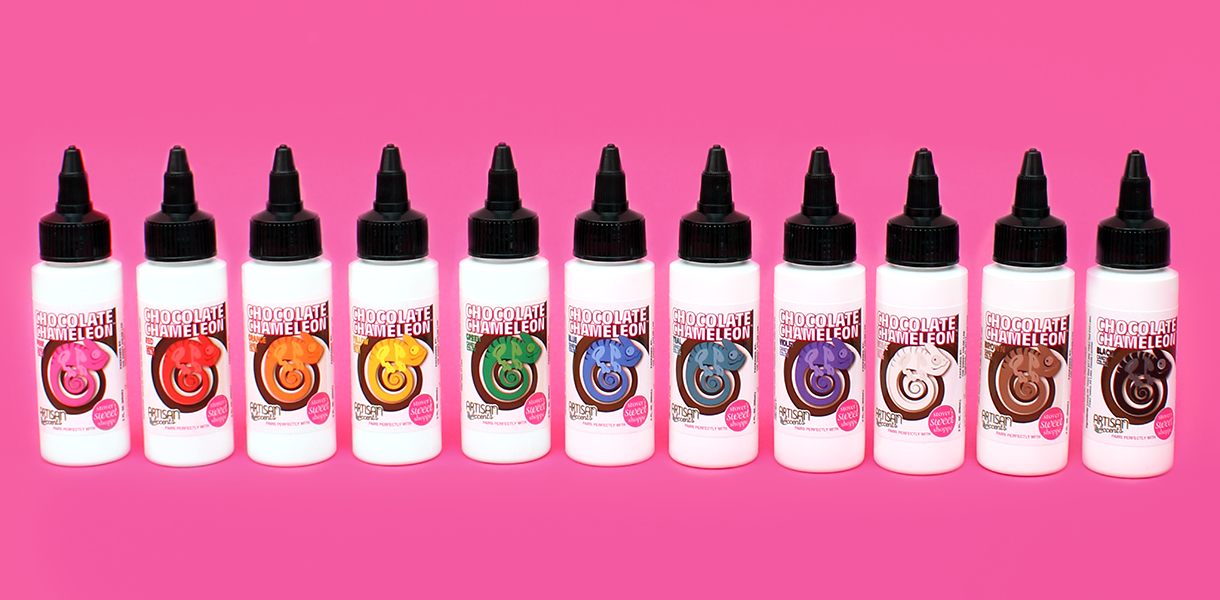 ARTISAN ACCENTS CHOCOLATE CHAMELEON
This well loved line of vibrant candy colors is available in 11 colors. Pair with our Sweet Shoppe Ultra White Coating Wafers to create vivid & pure chocolate colors.
"I was very impressed with the vibrancy of the Chocolate Chameleon colors! they pair perfectly with Sweet Shoppe wafers. This is an amazing collaboration & I look forward to working more with these colors!"
- Jessica, Stover & Company Customer
shop our chocolate chameleon bundles