Summer is winding down, so you know what that means… The holiday season is quickly approaching! What's the best way to celebrate the season? With colorful themed treats of course!

Coloring chocolate may sound like an easy task, but there's much more to candy coloring than simply melting chocolate & adding some food coloring. Once you understand the do's & don'ts of adding candy coloring, things are smooth sailing! Before we jump into how to color your compound chocolate, make sure your chocolate has been properly melted. Your compound chocolate should be between 89°-92°F when applying candy coloring, otherwise your chocolate will likely turn out too thick to work with… or even worse, your final treats will look unappetizing.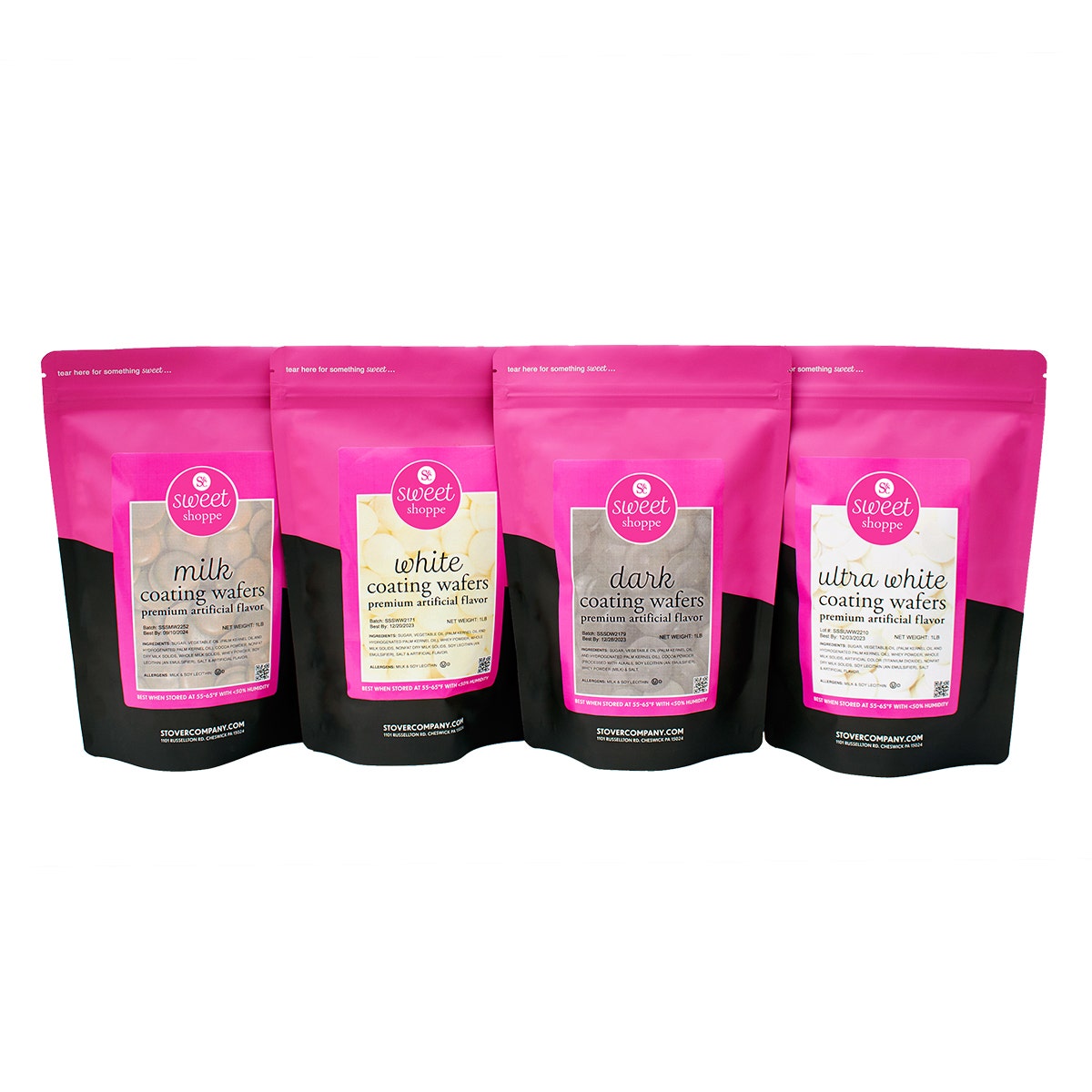 Tip - If this is your first time working with compound chocolate, check out this blog post for instructions to melting chocolate: https://www.stovercompany.com/blog/how-to-use-stovers-sweet-shoppe-compound-coating-wafers

Tip - If your chocolate overheats while melting, refer to this blog post: https://www.stovercompany.com/blog/how-to-thin-merckens-compound-chocolate

Now let's start coloring chocolate!

When coloring compound chocolate, the food coloring you use must be oil based. If you add a water based food coloring to any kind of chocolate, it will seize, turn lumpy & be completely unusable.

Lucky for you, Artisan Accents created their collection of vibrant oil based candy coloring that works perfectly with compound chocolate: Chocolate Chameleon.

To achieve bold, vivid & true colors, we recommend starting with our Sweet Shoppe Ultra White Coating Wafers. This compound chocolate is a pure white, allowing your colors to really come to life!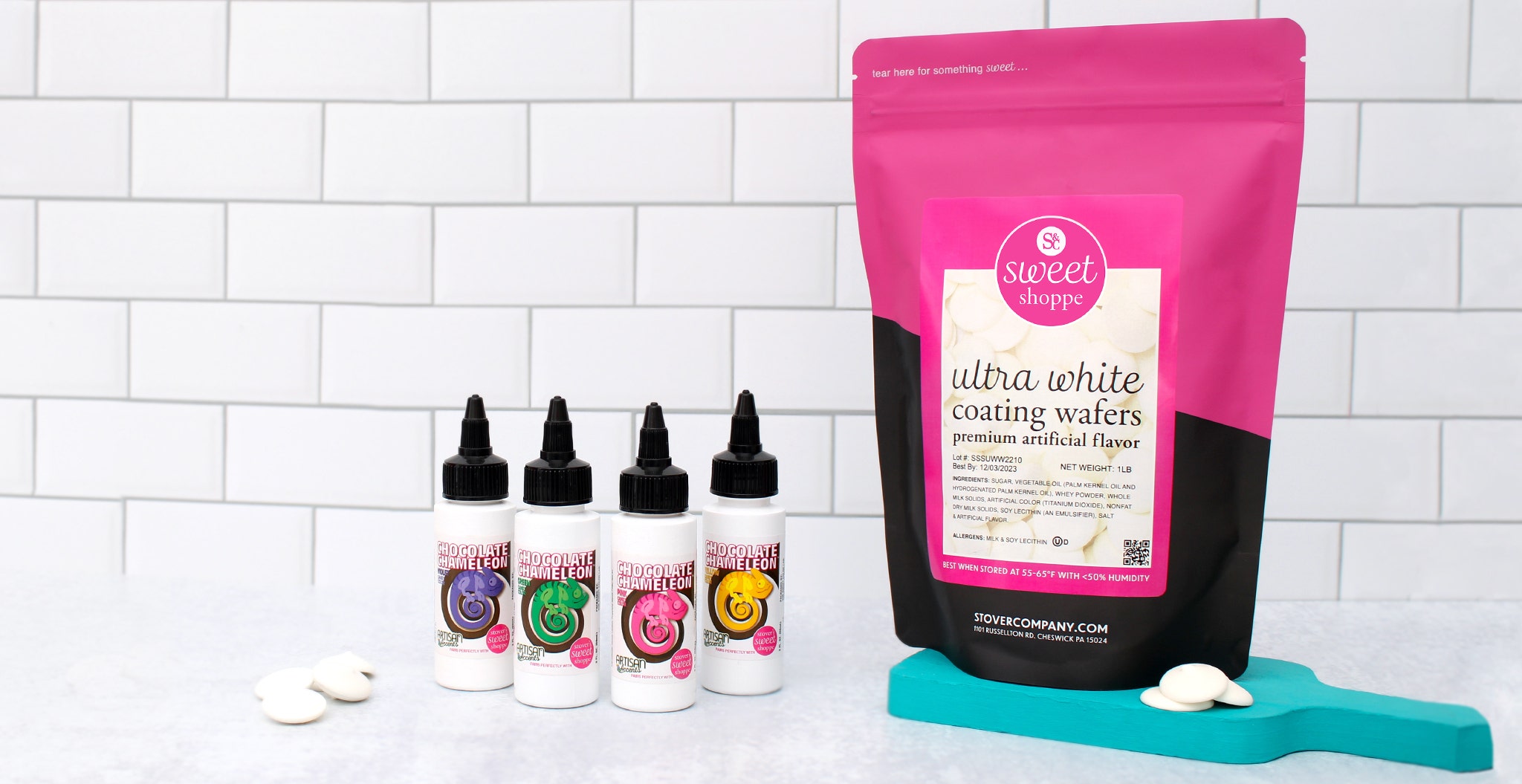 Once your compound chocolate is melted & at the proper temperature, add one or two drops of your choice of candy coloring & mix well. Continue to add additional drops of candy coloring gradually until the desired shade is achieved. For pale, pastel colors like light blues, baby pinks, faint yellows, add very little candy coloring. When trying to create more vibrant colors like a bold red or rich navy add a couple extra drops.

TIP - Be cautious not to add too much candy coloring as it can make the compound chocolate less smooth upon application.

Whether you use our standard colors or mix & match to create a custom color, when you use Chocolate Chameleon you can achieve vibrant colors that perfectly match any celebration or party theme!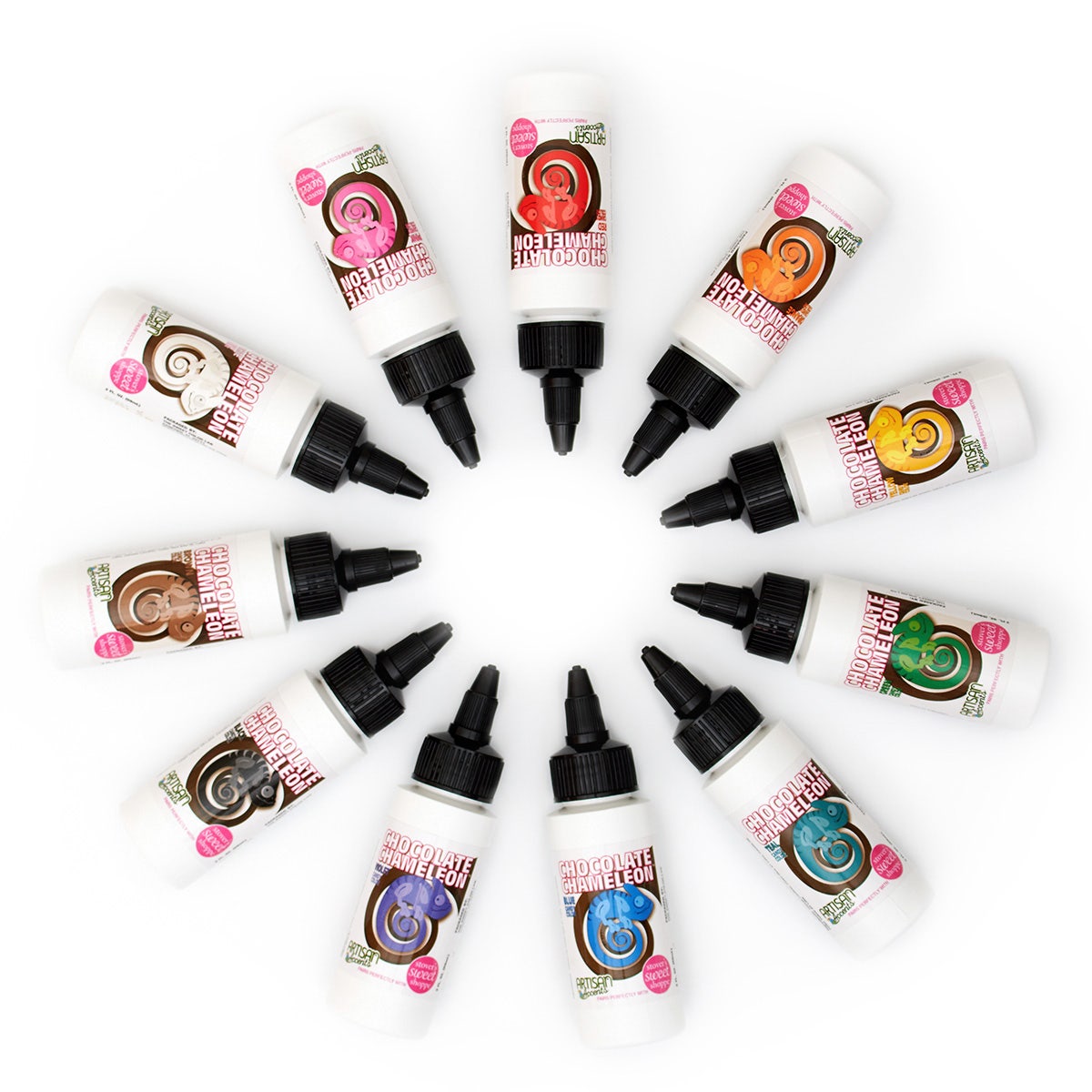 What candy coloring do you like to work with? What are your favorite colors? Let us know on Instagram @stovercompany or on Facebook via Stover & Company!