Did you know that water based coloring can seize your chocolate? That's why it's important to understand the difference between candy coloring & gel coloring. Candy coloring & gel coloring are specifically formulated to easily bind with their respective foods while retaining ultimate vibrancy. If you use the incorrect coloring, things may go south quickly!

GEL COLORING:
Gel coloring is water based & should be used for icing, whipped toppings, cake batters & general food coloring. As we mentioned, water based coloring should never be added to chocolate as it will seize. Gel coloring is made of corn syrup &/or glycerin which gives a more concentrated texture so less product is needed to create rich, vibrant colors.
CANDY COLORING:
Candy Coloring has a liquid base that mixes easily with any fat-based ingredients meaning it's specially formulated without water to easily color candy, chocolate & compound coatings. Candy coloring adds vibrancy to your chocolate, allowing you to create custom colors making your treats uniquely yours. Be sure to add color gradually, just one drop at a time, until you reach your desired color!
At Stover & Company, we carry several trusted brands to give your sweet treats a pop of color!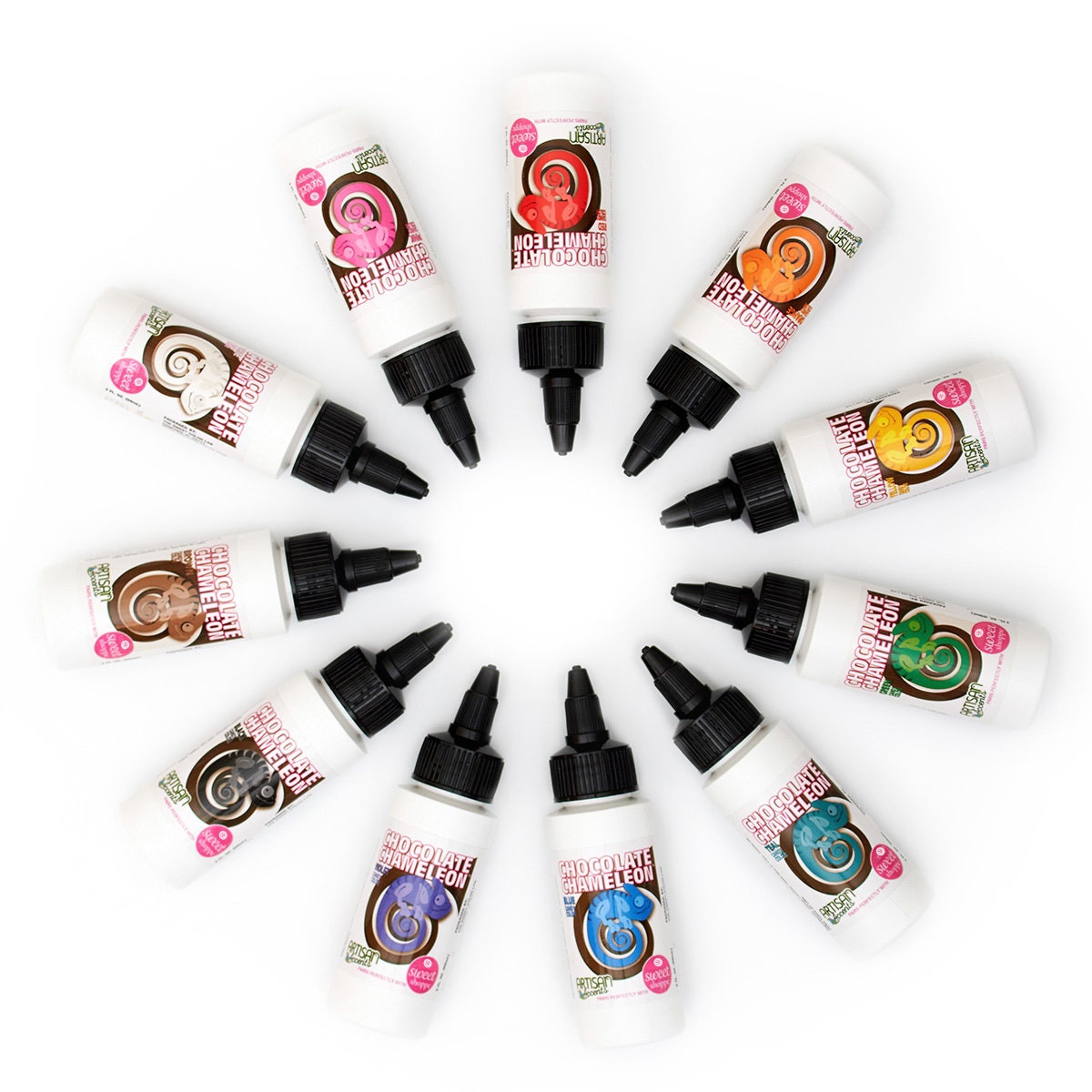 Reach your fullest color potential with Artisan Accents Chocolate Chameleon Candy Colors. Available in 11 colors, these vibrant candy colors are ideal for coloring chocolate & candy coating wafers. Their highly concentrated & oil-based formula is fade-resistant & will not change the flavor or texture of your desserts. Plus they pair perfectly with our Stover's Sweet Shoppe Ultra White Coating wafers!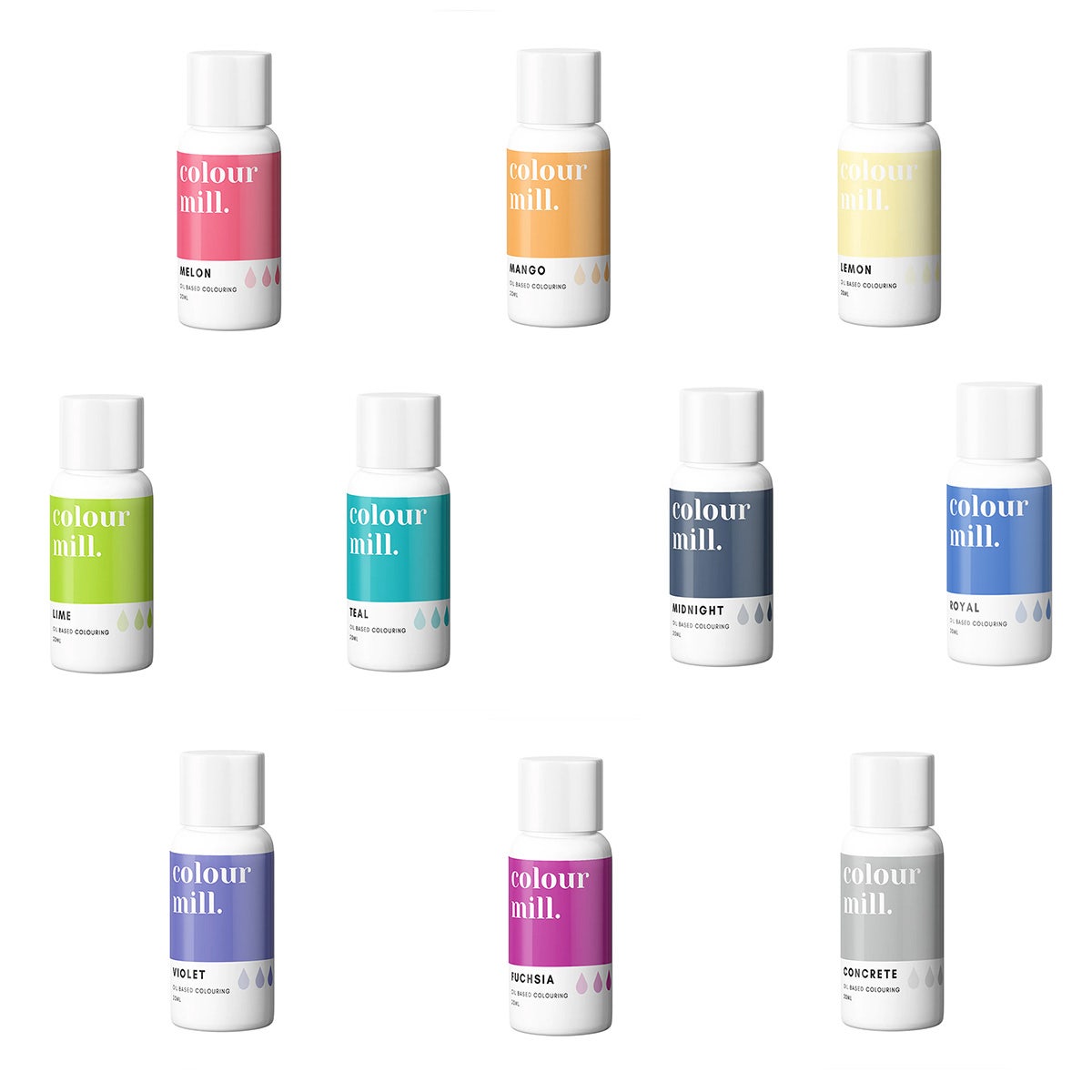 To reach color-rich shades, Colour Mill Oil Based Coloring is the brand you are looking for. These colors are the ideal choice for chocolate, fondant, ganache & so much more. Colour Mill offers a wide range of colors from bright to pastel.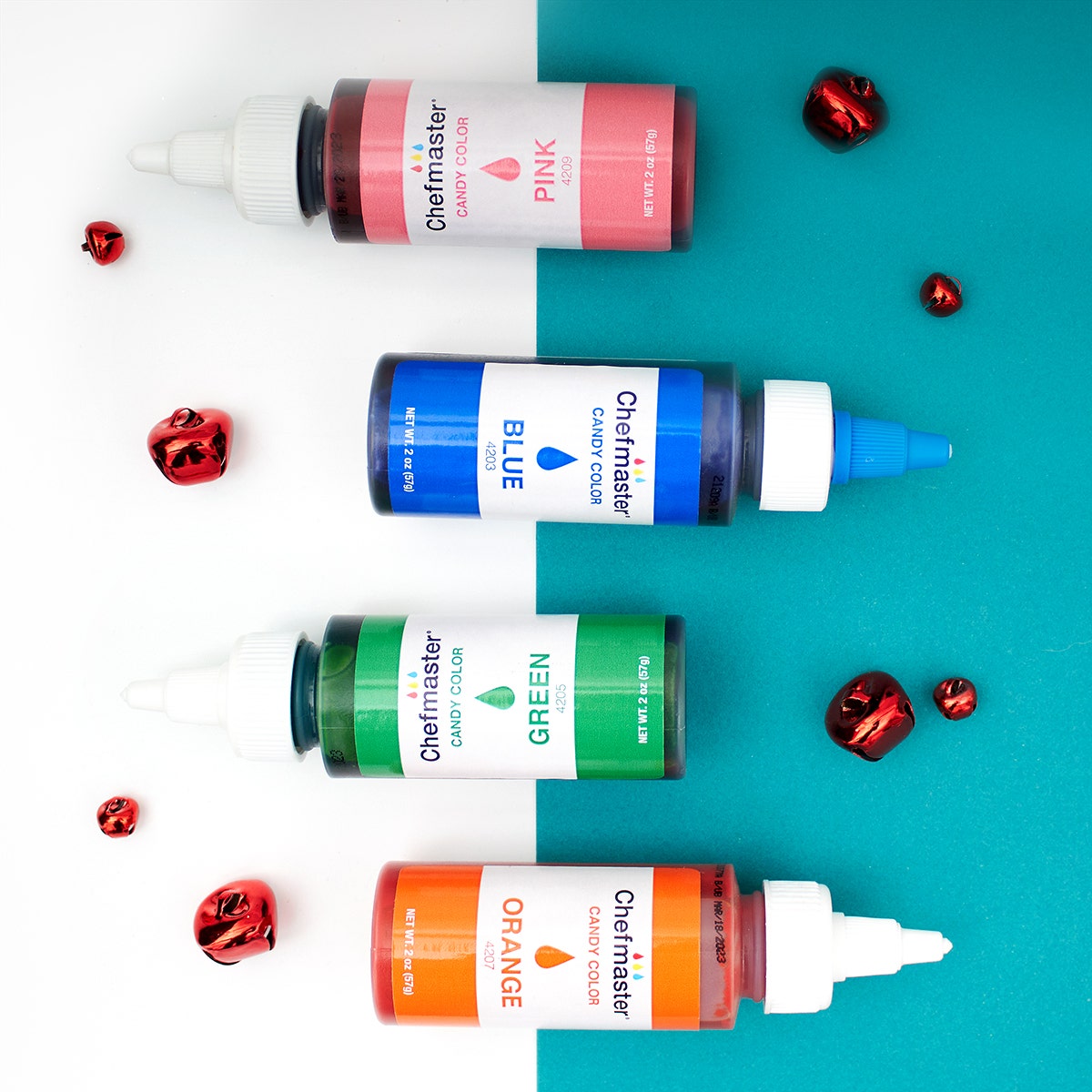 Chefmaster offers BOTH gel coloring & candy colors in a variety of colors. Both lines are available in vibrant tones & shades, which can even be mixed if you want to experiment a little bit! Their candy coloring blends beautifully into chocolate & candy melts with just a few drops.
Now that you understand the difference between candy coloring & gel coloring, you're ready to start creating a world of colors!
For more information on gel & candy coloring, visit our website at stovercompany.com.