Colored Wafers Sample Kit
Formally known as our Sweet Shoppe Color Lovers Bundle, our Colored Wafers Sample Kit allows you to try our most popular colored wafers at a discount. Experience a world of deliciously vibrant chocolate with Sweet Shoppe Colored Compound Coating Wafers. Create the perfect shades of red, orange, yellow, green & blue that will elevate all your sweet treats for any occasion. Save yourself the time & effort of coloring!
What's included:
- Sweet Shoppe Cardinal Red 1LB
- Sweet Shoppe Sunset Orange 1LB
- Sweet Shoppe Sunshine Yellow 1LB
- Sweet Shoppe Forest Green 1LB
- Sweet Shoppe Sky Blue 1LB

Full Retail Value: $27.50
Ideal for:
- Chocolate Covered Caramels
- Candy Apples
- Caramel Apples
- Gourmet Candies
- Cakepops
- Cakecicles
- Dipped pretzels
- Chocolate covered strawberries
+ so much more
See individual product listings for full nutrition information.
Chocolate is sensitive to humidity. Please keep the chocolate in its original packaging for proper storage. If you purchased a bag of chocolate, please tightly close the freshness sealer on the bag. If you bought a 25 LB box, please keep your chocolate in the white bag it comes in & then place that entire bag in an airtight storage container. The whiteliner provides a moisture barrier.
Chocolate Chameleon should be used for coloring Chocolate, candy & any fat/oil based confections where any water would affect the mixture.
"i tried the blue, green & pink. i have loved working with all three! the taste & consistency was everything i was hoping for!"
Bonnie
Sweet Shoppe Customer
project ideas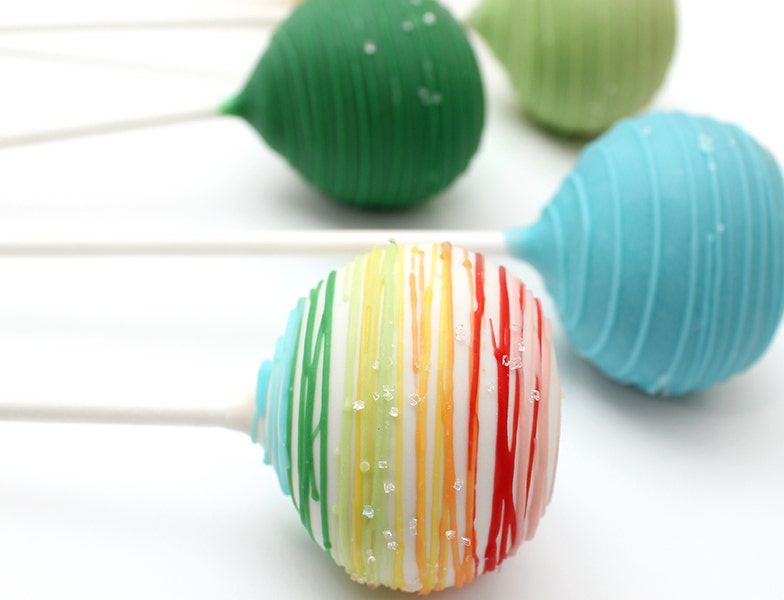 create vibrant rainbow cake pops
This fun rainbow cake pop recipe is easy enough for anyone to create! The perfect treat for any time of year!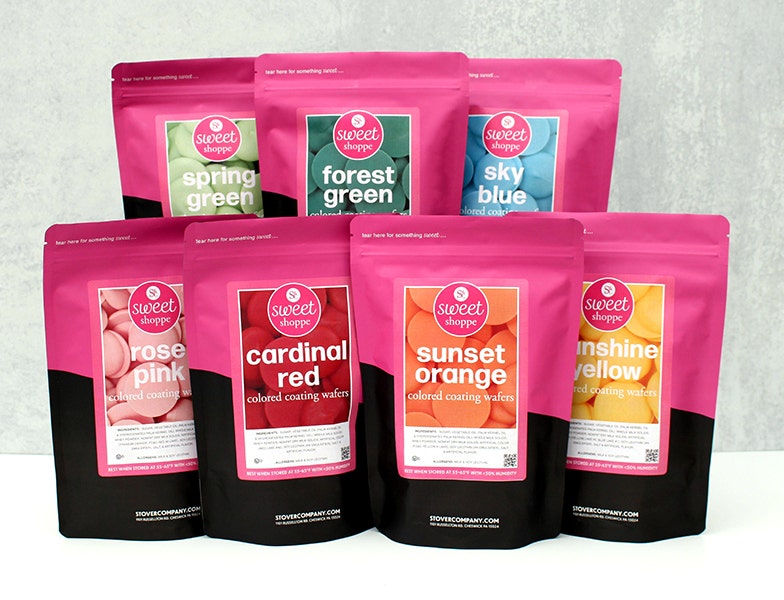 using sweet shoppe colored compounds
Whether you use the mircowave or a double boiler, slow & steady is the key to melting our coating wafers for your projects.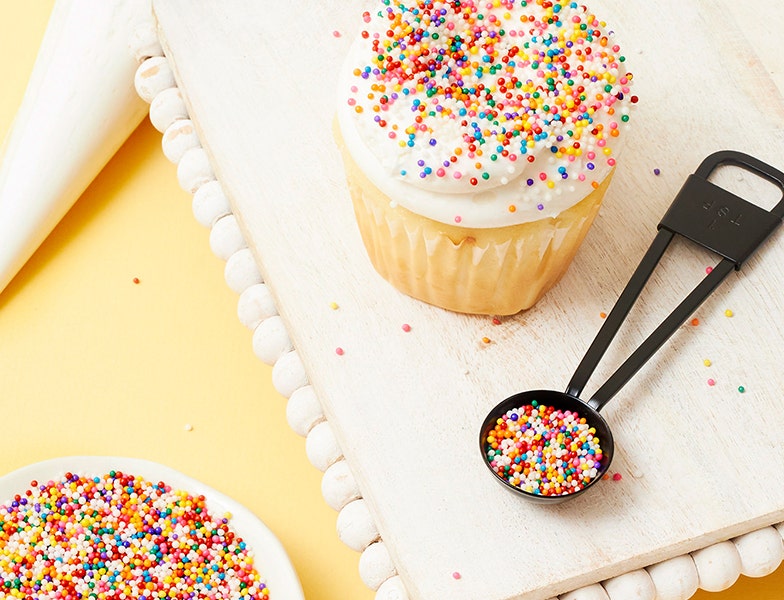 decoratinng with nonpareils
The difference between sprinkles & nonpareils is in their shape. Our nonpareils are tiny, ball-shaped sprinkles.