Baked goods are an excellent opportunity for you to get creative in the kitchen. Just as there are ample amounts of baked goods you can create, there are many ways you can add a personal, decorative touch to them.
If you are looking for decorating supplies online, our online store is available to provide our customers with everything they need to make their baked goods visually stand out from others. Between sanding sugar, buttercream and frostings, glazes, toppings-mixins, and more, you can choose as many or as little as you need from our website to complete your craft.
For years, our company has been providing our customers with the best in baking ingredients and baking supplies. We curate products from some of the best manufacturers to make sure our customers are always getting the best ingredients at the best price.
Aside from decorating supplies, we also carry ingredients, packaging, chocolate and caramel, frozen sweets, and more, all of which can be purchased in bulk sizing.
We understand that one element in producing the best-baked goods for your bakery or your clients is through visual representation. While it may not be a priority for all chefs and bakers to add visual elements to their baked goods, it is a great opportunity for people who tend to be on the more creative side in baking.
Regardless of what you decide to choose, know that our company is here to assist you. Browse through our selection of decorating supplies, where you can take advantage of all that we have to offer today.
No matter what you decide to purchase on our website, know that you'll always have a high-quality product in your hands coming from the best brands in the industry. The decorating supplies that you select could bring you a step closer to amplifying your baked goods and your brand as a whole.
Our Decorating Supplies - What Do We Carry?
If you are looking to purchase decorating supplies, you'll find that our website splits them into categories to make shopping for them a lot easier. Amongst the many decorating supplies available on our website, below are some of the categories you can expect to browse through:
Buttercream & Frostings
Baked goods such as cupcakes and cakes are not complete without buttercream or frosting on top. There are many ways you can use them for baking and you can get creative with how you want to incorporate them into your baked creations.
We carry some of the classics including white, chocolate, and colored buttercream. We also carry buttercream bases and flavored buttercream to give you the opportunity to play around with flavor. Our cream cheese buttercream is one that you can use for danishes and additional pastries aside from the classic cake or cupcake.
There are plenty of selections of this product listed on our website so you can get as creative as you'd like while baking!
Sanding Sugar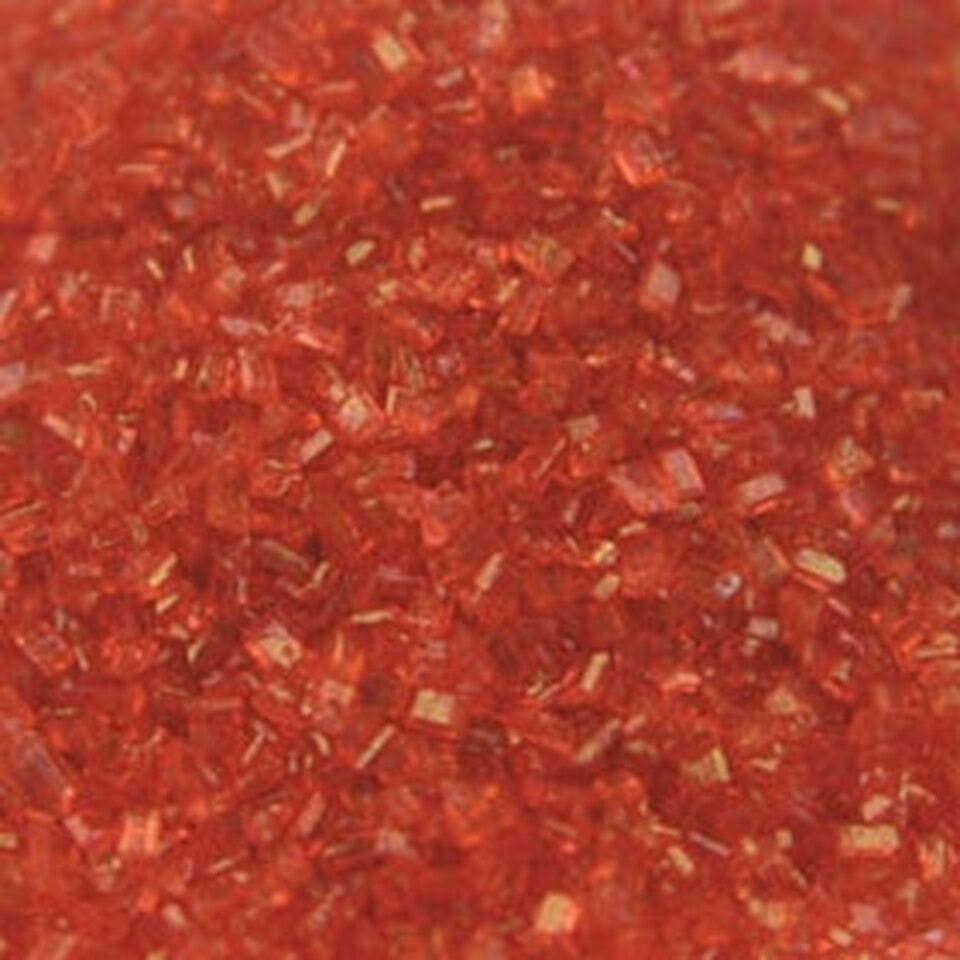 If you're a baked goods lover, sanding sugar is probably no stranger to you. In fact, they may have been a highlight topping in many of your favorite treats including cookies, cakes, cupcakes, and more.
What makes our selection unique aside from the fact that it is vast, is that it comes from great brands. You'll notice that a lot of the sanding sugar on our website is from our brand Stover Sweet Shoppe. The colors are vibrant and the texture is coarse making it the perfect option to add more dimension to your finished products.
These sugary details are fun and easy to use and are perfect for creating more visual elements.
Toppings - Mixins
Sometimes playing around with the texture of your baked goods by adding a bit of crunch or texture flavor can take yours to the next level.
Our selection of toppings-mixins consists of fun toppings such as chocolate crunch, broken chocolate cookies, diced bacon, marshmallows, butterscotch fudge topping, and plenty more.
Take one of your classic sweets and turn them into a fun, unique creation in your bakery or kitchen by using some of the toppings and mixins that we carry. We sell them in large quantities so that you'll never have to worry about running low too quickly. Not to mention, the quality of our toppings are top-notch.
Liqua-Gels and Air Brush
Create a cohesive look and theme with your baked goods by playing around with some of the food coloring we carry on our website.
This section features liqua-gels in vibrant colors as well as other forms of colorful, edible decorations.
The quality of these products cannot be matched as they come from the top brands, Chefmaster and DecoPac. You can expect each and every color you decide to purchase to be vibrant, smooth without being blotchy or sheer.
Add some of the coloring to make your cakes or macaroons pop with color. You can even add these to white buttercream, icings, and frostings to turn them into a different color.
There are plenty of other decorating supply categories available on our website including piping gels, glazes, fondant, icing, and sprinkles. Don't hesitate to browse through our selection to find what you are looking for.
Our Top Selling Decorating Supply Options
If you aren't quite sure about where to begin shopping for decorating supplies, think about the types of items you bake and how you'd like to elevate them even further. Sometimes thinking about what might work for you ahead of time can make your shopping experience on our website a lot easier.
If you need some product recommendations to start you off, consider taking a look at some of our best selling decorating options below:
Brill Cream Cheese Buttercream Frosting - 32 lbs.

One of the best selling buttercreams from our wide variety of options is our cream cheese buttercream frosting.
Contrary to its common role in the kitchen, it makes an excellent decoration in baking as it has a sweet, yet tangy and distinct flavor. This is an excellent choice for steering away from the classic vanilla or chocolate buttercream options yet it is still favored by many. You can also use this for filling in pastries as well. The versatility of this product is convenient.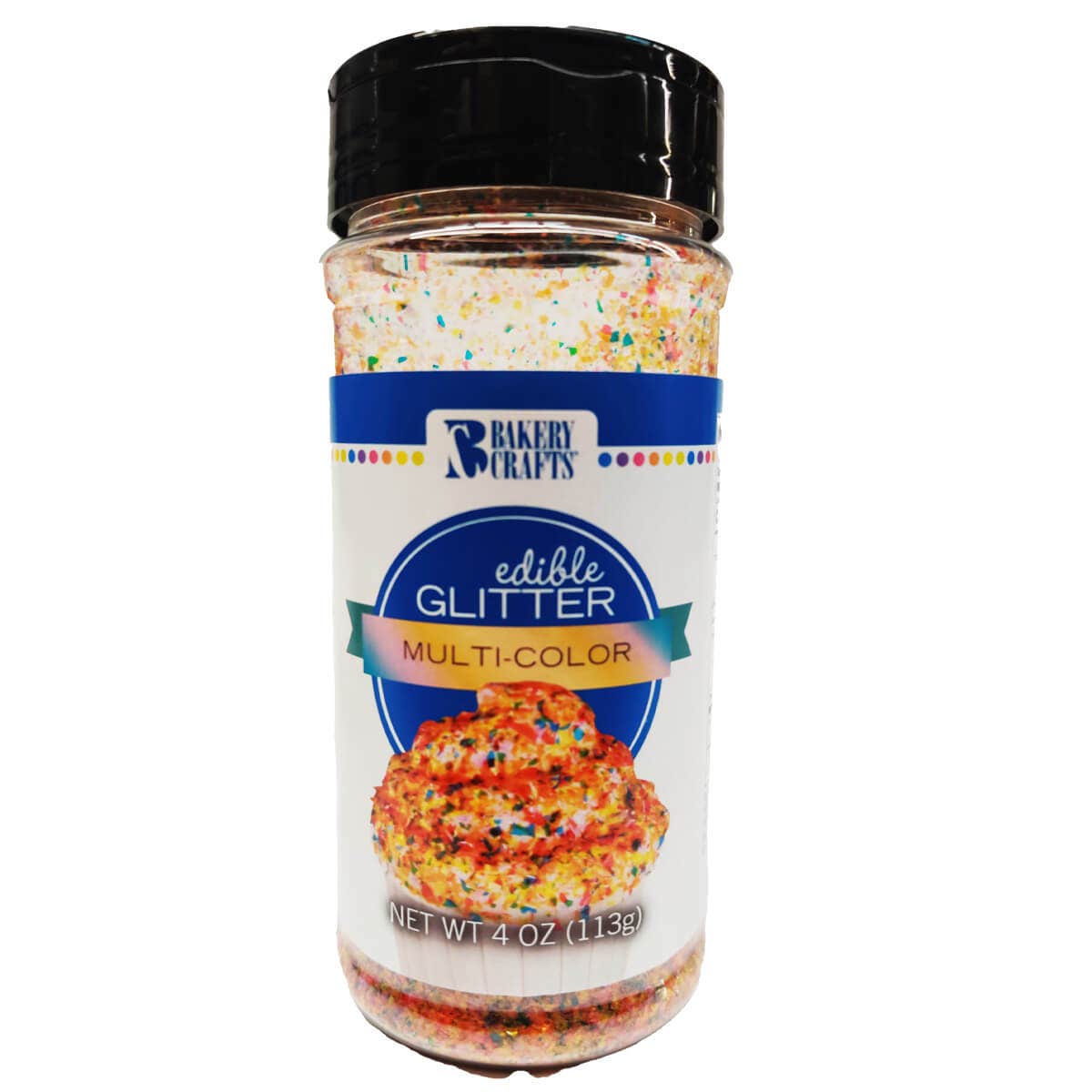 Can't choose one single color of sanding sugar? You can't go wrong with our edible rainbow glitter which combines ample amounts of beautifully colored sugar in one. Just as the name suggests, this decoration is multicolored and edible. It has a satisfying texture to it and can be used in any way you'd like.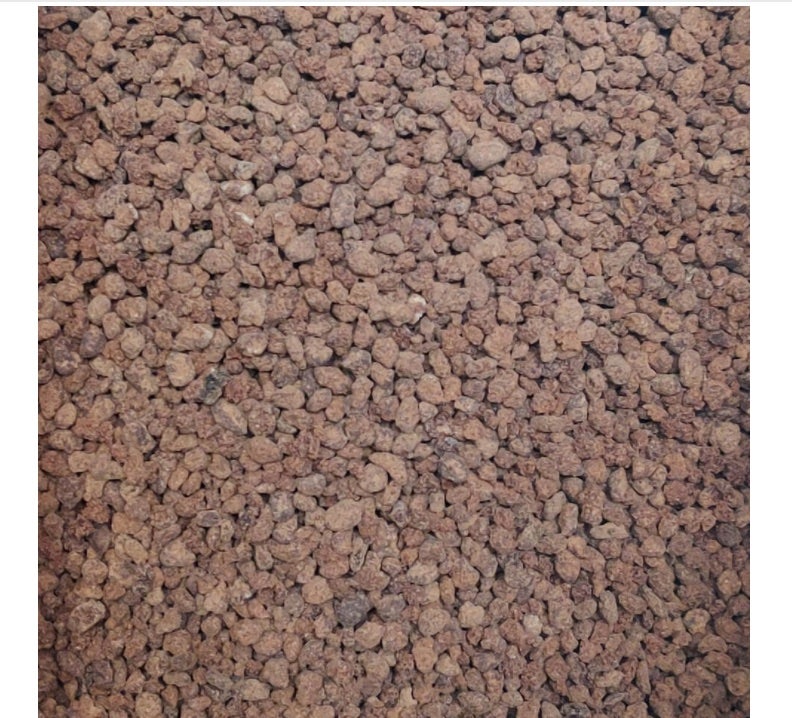 For an affordable, popular topping that no one will be able to resist from your bakery, try the chocolate crunch topping. This product comes at 5 pounds to support your operation's needs. At the same time, this chocolate crunch topping can be used in plenty of different ways.
You can add them on top of frosted cakes, tarts, or even chocolate-covered baked goods for that additional crunch. You can also bake them into certain batters to create something a bit different. These crisp cookie pieces are also very light and can be enjoyed on their own.
DecoPac Blushing Pink Airbrush Color - 9oz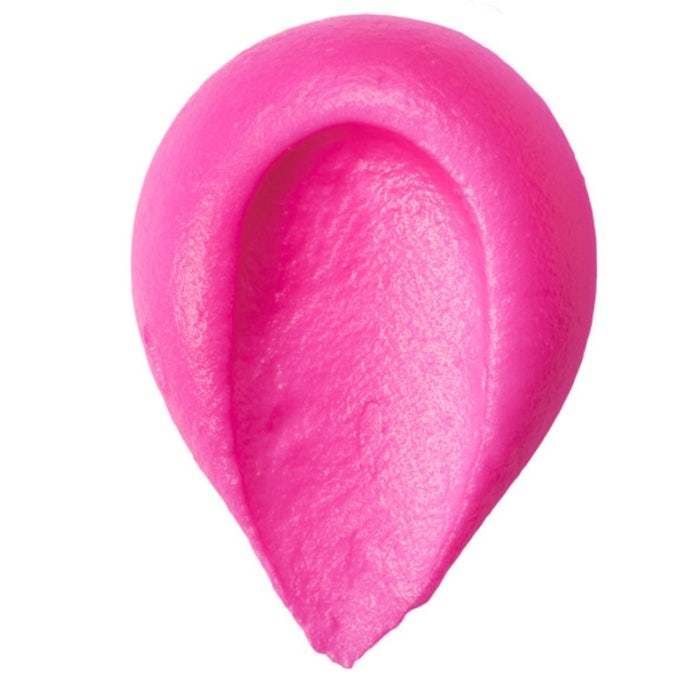 Looking to airbrush your cakes? This airbrush color is bright, vibrant, and perfect if you want to create a bright colored cake to match a certain occasion or event. You can credit the vibrancy of these airbrush colors to their highly-concentrated ingredients. This will ensure that you get the best results possible and have a beautiful outcome.
If pink isn't the color you're looking for, you can find almost every other color in the book from our selection.
Tips on Choosing the Right Decorations For You
You may want to get into decorating your baked goods, but don't know how to choose the right supplies for you. If you want some tips to help you determine which ones work best, there are a few factors you can think of before and after you start shopping.
One of the most important things to think about when choosing the proper decoration supplies is thinking about the vision for the final product of your baked good. Take note of some of the supplies you think will fulfill the vision of your baked goods the most.
For instance, if you are planning on making pastries or donuts, our glazes may be a good option to bring you that final, polished look.
If you are planning on decorating a cake, you can start by thinking about some of the colors you have in mind and what you think would look best.
You'll notice that all of our decorations can be sorted out based on different filters. You can always shop them by brand or category which could make the shopping process a bit easier. If you want to stick to a cohesive theme in your baked goods, we give you the ability to shop by color.
Simply choose the specific color you have in mind and our decorating supplies page will display the products that we have in that color.
There's no right or wrong option to choose from on our website. Don't hesitate to go for more than one purchase if you are looking to have more options in your bakery or kitchen. You can also type in the desired price that you are willing to spend so that you can make sure you are purchasing products within your budget.
We have decoration supplies that cater to all kinds of baked goods. Whatever you decide to make, whether it steers further away from cakes or not, there's always supplies available to support what you are creating.
Other Options on Our Website
While our decorating supplies are vast in terms of options, it only makes up just one portion of what we carry here at Stover & Company. You can find baking ingredients, paper and packaging, seasonal products, frozen goods, janitorial supplies, and more, all of which are there to support your baking endeavors.
It may be easy to think that our supplies are catered just to those who own large operations or have a bakery themselves, but every single product we carry can be used for your own personal needs. We have unbeatable prices and high-quality goods that you'll be unable to find in one place elsewhere.
If there's a brand that we carry where you don't see a product you are looking for, our team can work with you to get what you need. Our customer's satisfaction is our top priority and we want to use our ability to connect with manufacturers in the industry to bring you the best products in your hands.
Everything you need, from the very beginning process of crafting your product to the last, finishing touch is available on our website. You can always contact us if you need assistance finding what you are looking for.
Contact Us Today
There are many ways for you to stay connected to us if you have any questions or concerns. This not applies to shopping on our website, but also for inquiries related to your orders or shipping. If you can't find any of the answers to your questions on our FAQ page, you are more than welcome to reach out to our team today.
On our website, we have a live chat feature if you have a quick question in mind and need immediate assistance.
You can also give us a call at 724.274.6314 or email us at info@stovercompany.com where a member of our team will get back to you as soon as possible.
Our team is working from Monday to Friday at 7:30-3:30 EST every week to give our customers all the support they need. You can always reach out to us to provide customer feedback as well so that we can work on making our service even better.
We bring in new arrivals and features to our website so that you can always be the first to know what we have in store.