As summer approaches & temperatures start to soar, ordering chocolate for your business comes with one major challenge—keeping it from melting during transit.
At Stover & Company, we strive to deliver a perfect chocolate experience to our customers, regardless of the current weather conditions. That's why we offer our Protective Cold Packaging Add-on option to protect your order.
If you add our Protective Cold Packaging Add-on to your order for just $12.99 we'll provide the following:
Temperature Controlled Packaging: Your order will be packed inside our specially designed insulated liner which provides protection against external heat. This insulated box liner helps maintain a cool environment which shields your chocolate from temperature changes during transit.
Cold Gel Packs: To ensure optimal temperature regulation, we include (2) gel cold packs (or ice packs) with our Protective Cold Packaging Add-on. These frozen gel packs create a chilled atmosphere, to help ensure your chocolate beats the summer heat.
Peace of Mind: By choosing the cold-pack option, you'll have confidence that your order will be handled with the utmost care & attention to detail. Plus your order will be

guaranteed

to deliver unmelted.

Please note, that if you add any chocolate product to your cart during warm months, you will automatically be prompted to either add our Protective Cold Packaging Add-on or opt out of this add on. While we always strive to provide the best shipping experience possible, if you opt out of our Protective Cold Packaging Add-on, we are unable to guarantee that your order will arrive in optimal condition.
Additional Precautions: While our cold-pack shipments significantly reduce the risk of melting, it's essential to take certain precautions when ordering & receiving your chocolate:
Expedited Shipping: The less time your package is in transit, the less chance it has of being exposed to high temperatures. Because of this, we always recommend selecting an expedited shipping method such as 2-Day Express.
Prompt Retrieval: As soon as your package arrives, it should be brought into a temperature controlled environment to prevent any prolonged exposure to heat. Please pay close attention to your tracking information so you are aware as soon as it has been delivered. If you cannot be home at the estimated arrival time, we encourage you to have someone else readily available to bring the package indoors.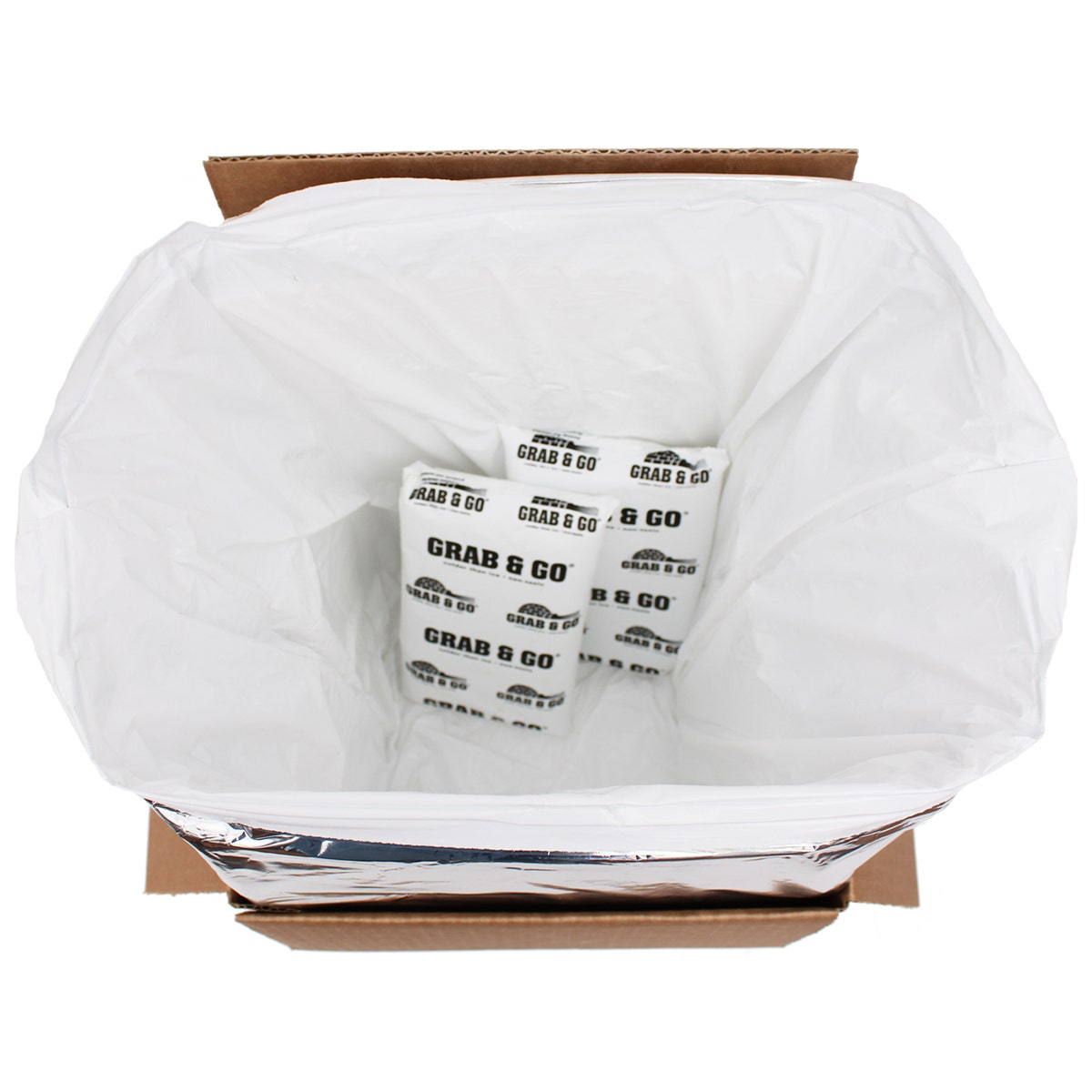 FAQs:
How many Protective Cold Packaging Add-ons do I need for my order?
We suggest (1) Add-on per every 50lbs of chocolate or temperature sensitive product.
Do you ship frozen items?
We currently only ship frozen products to approved accounts. Please contact our customer service department for additional information.
As a family-owned & operated company, we always strive to deliver a worry-free ordering experience. All of our orders are packed with care & attention. Place your order with our Protective Cold Packaging Add on today, & let us take care of delivering sweetness even during the hottest months of summer.

If you have any questions about placing an order during the summer months, or the best way to protect your order, please reach out to our customer service team at info@stovercompany.com or (724)274-6314.