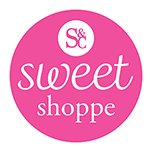 Sweet Shoppe Mini Semi-Sweet Chocolate Chips (4m) (4,000 count)
Sweet Shoppe Semi-Sweet Chocolate Chips are silky, smooth and delicious! Don't let their size fool you, our 4m Mini Chocolate Chips may be tiny, but they provide an exceptionally rich chocolate flavor perfect for all your baked goods.
Ideal for:
- Cookies
- Cakes
- Cakepops
- Cupcakes
- Cheesecakes
- Brownies
- Pancakes
- Melting & more!
Contact us today for retail ready & private label solutions.
Chocolate is sensitive to humidity. Please keep the chocolate in its original packaging for proper storage. If you purchased a bag of chocolate, please tightly close the freshness sealer on the bag. If you bought a 25 LB box, please keep your chocolate in the white bag it comes in & then place that entire bag in an airtight storage container. The whiteliner provides a moisture barrier.