Callebaut L60-40NV-132 Bittersweet Chocolate
Cocoa Content - 60.30%
recipe n° l-60-40
Bake with a high cocoa level yet mild taste.
This recipe offers the same roasted cocoa and mild taste as recipe N° 60-40-38, yet contains less cocoa butter.
Its very thick fluidity makes it ideal for baking applications with lots of chocolate taste. Incorporate it in your doughs and batters, and watch it resist oven temperatures without burning!
Pair it with lots of fruity and spicy ingredients or even coffees and teas for exciting flavour combinations!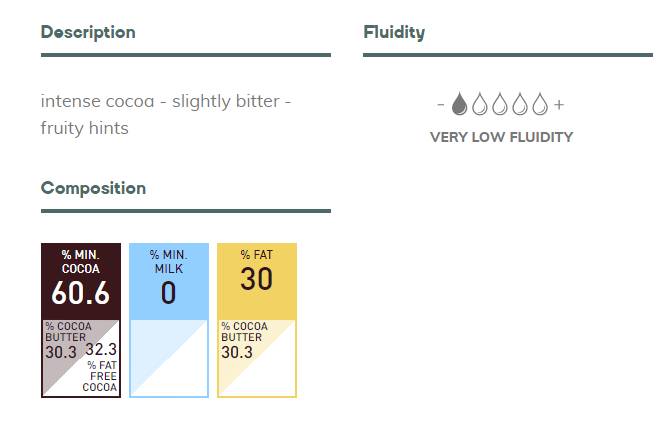 Belgian high quality, dark chocolate calletsby Callebaut. Callebaut have created this chocolate couverture for easy melting and a wide range of chocolate use from moulding & enrobing to melting and baking. These milk chocolate chips are perfect for; chocolate fountains, cakes, desserts, baking, decoration, chocolate fondues, making chocolates, enrobing and mould making.