Callebaut Dark Chocolate Callets #811NV
Create with the iconic 811 with butter oil.
This recipe offers everything Recipe N° 811 brings, but with the very silky texture of butter oil for a smooth mouthfeel. This unique mixture delays the appearance of fat bloom, and its well-balanced, smooth and roasted cocoa notes make for a very pleasant taste experience. Pair it with a wide variety of ingredients like fruits, spices and even liqueurs.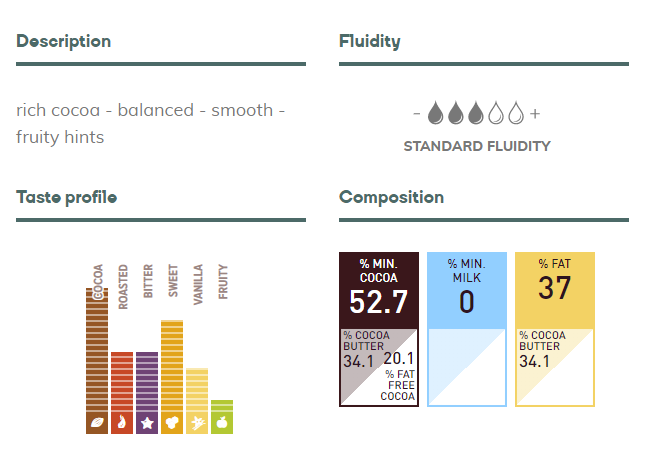 Belgian high quality, dark chocolate calletsby Callebaut. Callebaut have created this chocolate couverture for easy melting and a wide range of chocolate use from moulding & enrobing to melting and baking. These milk chocolate chips are perfect for; chocolate fountains, cakes, desserts, baking, decoration, chocolate fondues, making chocolates, enrobing and mould making.