Our Stover's Sweet Shoppe Chocolate Compound Coating Wafers are perfect for dipping any & every treat! From strawberries to bananas to cherries, and marshmallows! This is a chocolate dipped marshmallow recipe for anyone to create! These are perfect for any season from summer camping treats to Halloween spooky bites to Christmas snowmen!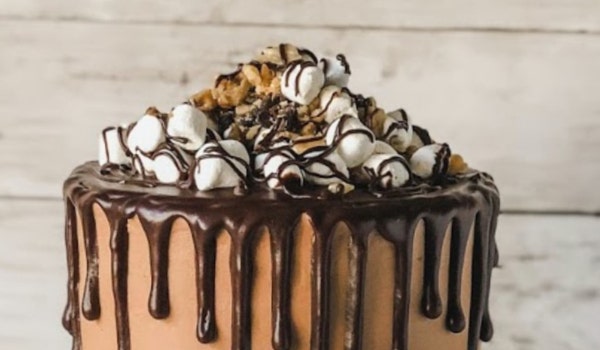 Chocolate dipped marshmallows look like a complicated treat, but they only take a few moments to prepare and create. They are super simple! The marshmallows can be coated in melted chocolate and then can be decorated with sprinkles, nonpareils, sanding sugar, graham crackers or small candies like mini M&M and more. Place the treats on some sort of skewer before dipping to make the dipping process simple and the marshmallows easier to serve and eat when ready!
Ingredients:
1 bag (or however much you need) of regular sized marshmallows
Sprinkles
Bag of our Stover's Sweet Shoppe Chocolate Compound Coating Wafers in either Milk, Dark, White, or Ultra White
Lollipop sticks, tooth picks or skewers (whatever is easier!)
Edible Glitter (Tinker or Luster Dust)
*Ingredients are pretty general between the chocolate coating wafers and the marshmallows, everything else is up to how and what you want to create!*
Instructions
1. Gather your ingredients
2. Get a baking sheet with parchment paper or aluminum foil
3. Line your sticks up and stick the marshmallows on them!
4. Melt your Stover's Sweet Shoppe Chocolate Coating Wafers (see this post to learn how to melt)
5. Dip your marshmallows in the chocolate. (pro-tip: if you dont want the marshmallows to have a flat side then get a styrofoam square from a craft store and stick them on there on the sticks to have them dry evenly!)
6. While the chocolate is still wet/damp decorate how you like them to look!
7. Refridgerate for about 30 minutes to an hour for the chocolate to harden
Then your amazing creations are done! Happy dipping - we would love to see what you create! Tag us on Instagram @stoverandcompany.