eleven o' one couverture chocolate thirty five milk
Our Belgian milk chocolate is creamy, smooth, and refreshing with a soft caramelized finish. Its well-rounded flavor profile makes it ideal for enrobing and molding. With a medium viscosity, Thirty-Five Milk Couverture Chocolate lends itself to various applications, including put not limited to, glazing, coating & flavoring.
This couverture chocolate product contains cocoa butter & requires tempering.
"This was my first time trying this brand & I must say it was smooth & delicious! I have no regret in purchasing it. It was very silky & easy to melt. GREAT CHOCOLATE!"
ANNA
eleven o'one customer
project ideas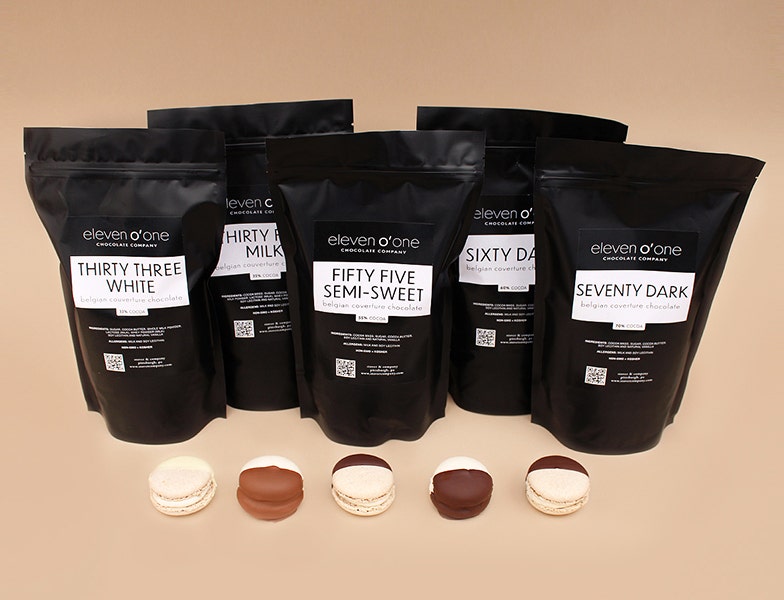 Couverture
Couverture Chocolate is a higher-quality baking chocolate because it contains a higher percentage of cocoa solids & cocoa butter. Try all five flavors today!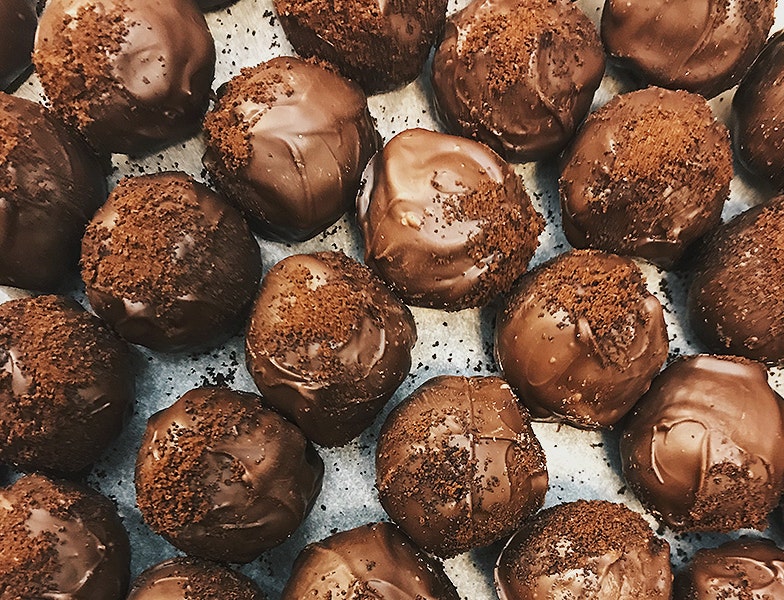 Delectable Truffles
Chocolate Ganache Truffles are quality treats that are easy to make! Use this simple recipe to gift to someone else or yourself. You don't need a reason to celebrate with truffles!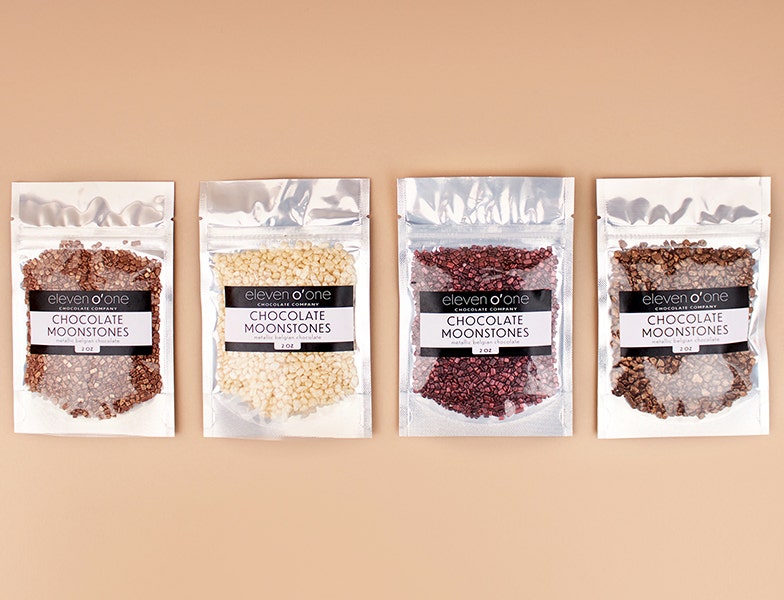 Moonstones
Don't be fooled by their metallic appearance, these chocolate morsels are made of pure Belgian Chocolate so they melt in your mouth.