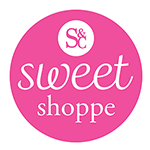 Sweet Shoppe Green Sanding Sugar
Sweet Shoppe Sanding Sugar is a vegan, brightly colored decorating sugar. Our sanding sugar is vibrant and adds sparkly shine to cupcakes, cookies, or cakes. Add it on top of cakesicles or any chocolate dipped creation for a gorgeous shimmer.
Our Sweet Shoppe Sanding Sugar is available in 10 oz jars and 10 lb bulk to fit every baker's needs. Create your custom blend of sprinkles - for a fraction of the price of commercial sprinkle blends - using sanding sugar, sprinkles & nonpareils.
Ideal for:
- Dipped Strawberries
- Cupcakes
- Cookies
- Cakes
- Cakesicles
- Drinks
+ more