Sanding sugar is an edible, decorative, coarse-grained sugar made from sugar crystals that have been refined to their highest state of purity. Due to its larger crystal size that reflects light, sanding sugar creates an effortless sparkle effect when added on top of your favorite treats.

Available in an array of shades, colored sanding sugar is perfect for decorating treats like cookies, cakes, scones, muffins or even topping off ice cream. This colorful & coarse sugar adds just the right amount of crunch & elegance to even the simplest of sweets.

How is Sanding Sugar Made?
Sanding sugar is made by drying out sugar syrup & screening out the granules that are left behind. First, raw sugar is melted down into a liquid. Once liquified, the sugar goes through a process of clarifying & decoloring. This clarified liquid is then boiled once more to concentrate it further. The resulting syrup is then recrystallized & dried in large tumble dryers.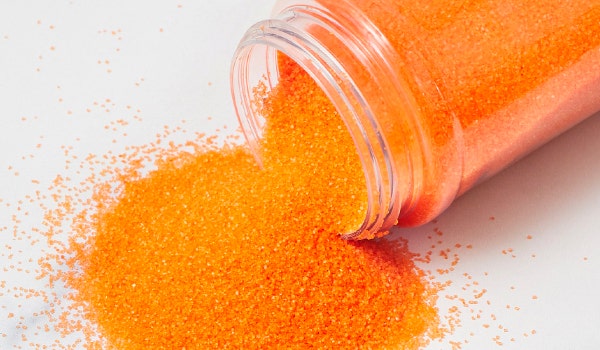 Once dried, the sugar crystals are separated by size before food-grade coloring is added to create colored sanding sugar. To finish it off, a light polish often made of carnauba wax & confectioners' glaze is applied. This polish is what gives sanding sugar its distinctive shine.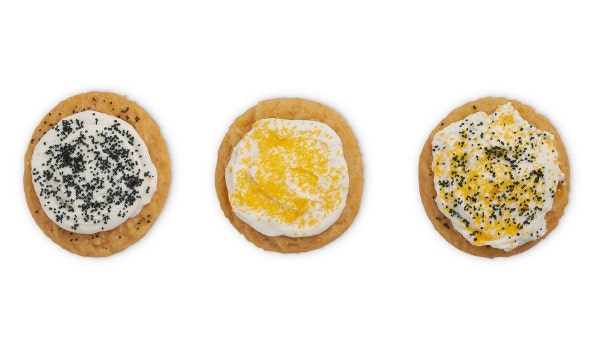 How to Use Sanding Sugar
Use sanding sugar the same way you would use other sprinkles & jimmies. The nice thing about sanding sugar is that it holds up well under heat, so you can use it before baking or after baking as a finishing touch. Decorate your cookies before putting them in the oven, coating them heavily to create a vibrant, solid color. Or sprinkle on the sanding sugar in small amounts for just a touch of glimmer.

Colored sanding sugar is perfect for any themed treats. Coat your treat of choice with fiery red in honor of your favorite sports team or how about a serene blue for a pool party. With colored sanding sugar, the possibilities are endless.

Pro tip: Sanding sugar sticks best to wet icings & buttercreams much like glitter on glue. Want to apply sanding sugar directly onto your baked goods? Allow your treats to cool completely then apply a light egg wash before adding your sanding sugar.

Where Can I Purchase Sanding Sugar?
Here at Stover & Company, of course! Our very own Sweet Shoppe line offers 10 colors of sanding sugar for all of your treat decorating needs. Check out our full line of Stover's Sweet Shoppe sanding sugar linked here.

Happy decorating!