See individual product listings for full nutrition information.
Chocolate is sensitive to humidity. Please keep the chocolate in its original packaging for proper storage. If you purchased a bag of chocolate, please tightly close the freshness sealer on the bag. If you bought a 25 LB box, please keep your chocolate in the blue bag it comes in and then place that entire bag in an airtight storage container. The blueliner provides a moisture barrier.
Chocolate Chameleon should be used for coloring Chocolate, candy & any fat/oil based confections where any water would affect the mixture.
"I love that you carry Chocolate Chameleon Coloring! It's the only one I've used since I started coloring my chocolate. Now I can order both chocolate & coloring without going to different shops! Thanks!!"
Raeema
Sweet Shoppe Customer
project ideas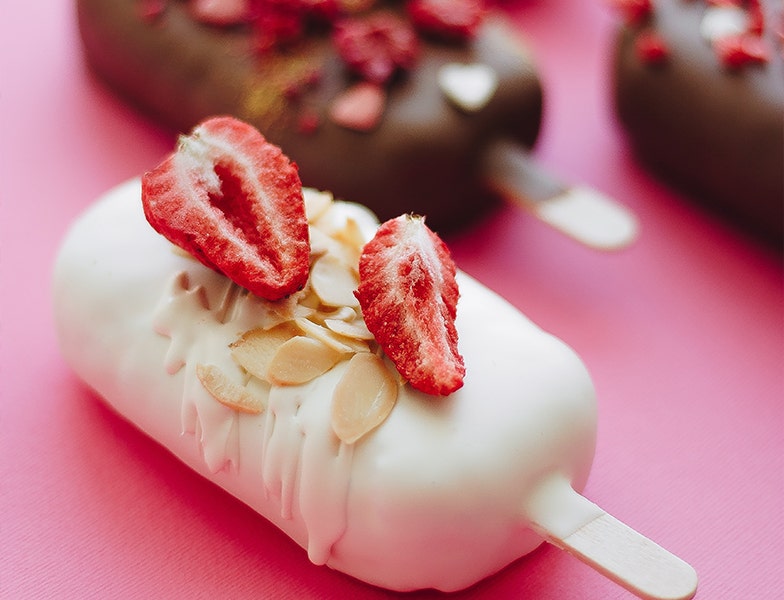 using sweet shoppe wafers
Whether you use the mirco or a double boiler, slow & steady is the key to melting our coating wafers for your projects.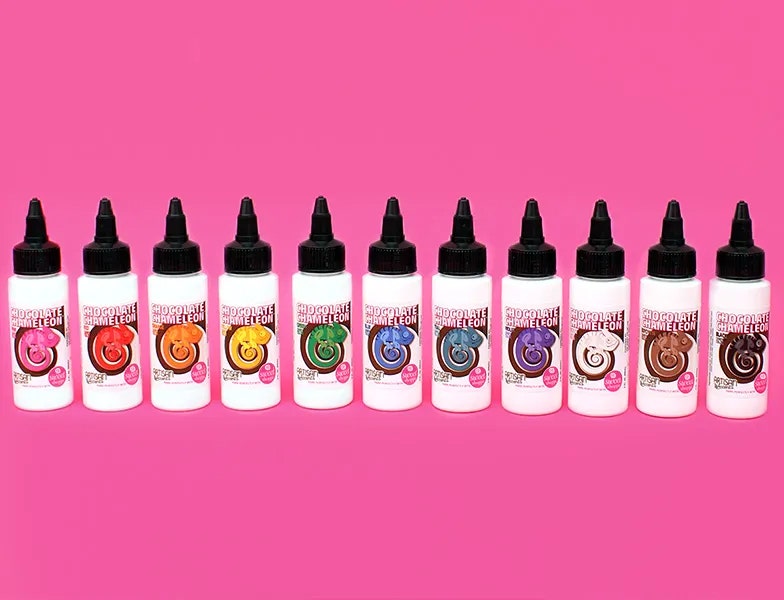 chocolate chameleon
With 11 color options, Chocolate Chameleon Candy Colors allow you to create custom Chocolate colors!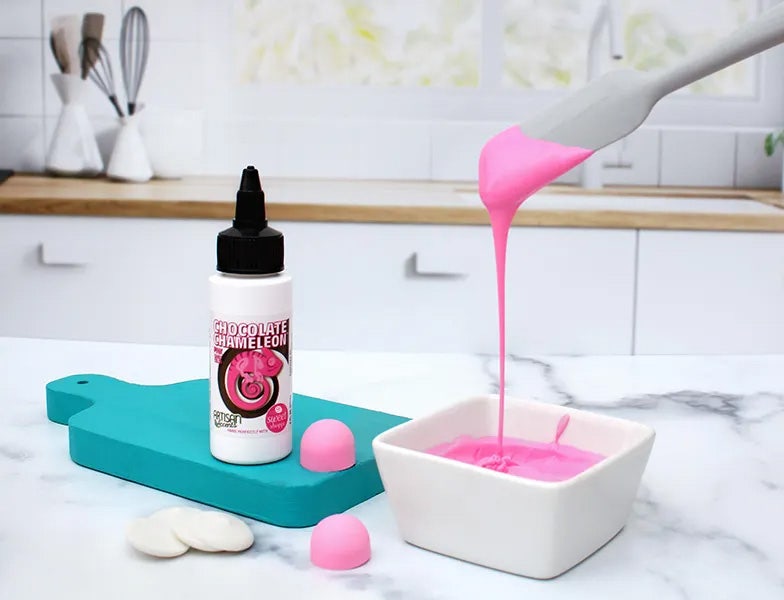 candy color vs gel color
Water based color can seize your chocolate. That's why we're broken down the difference between candy color & gel color.