CALLEBAUT MILK CHOCOLATE CALLETS - 823NV
COCOA CONTENT - 33.6%
recipe n° 823
Create with the master in cocoa, milk & caramel.
If you're looking for an iconic milk chocolate preferred by chefs worldwide, Recipe N° 823 is the way to go. Think a deep, warm colour, smooth cocoa body and sweet, caramelly notes to top it all off. This well-loved chocolate has a full-bodied taste and great workability. Pair it with a wide range of powerful spicy, fruity, dairy or liqueur-like flavours. Its all-round fluidity makes it efficient in any application.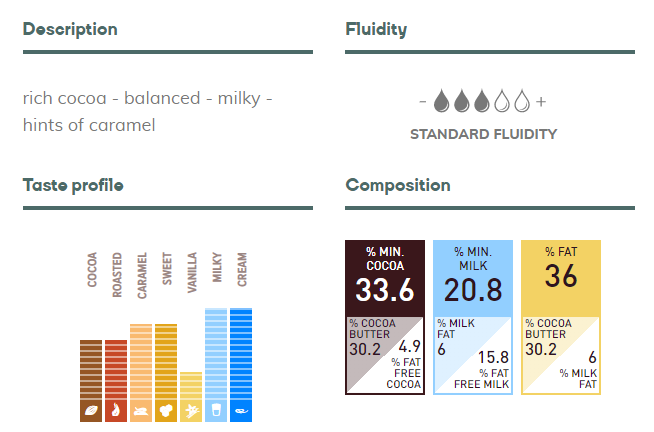 Belgian high quality, milk chocolate by Callebaut. Callebaut have created this chocolate couverture for easy melting and a wide range of chocolate use from moulding & enrobing to melting and baking. These milk chocolate chips are perfect for; chocolate fountains, cakes, desserts, baking, decoration, chocolate fondues, making chocolates, enrobing and mould making.