Couverture chocolate is a specialty form of chocolate that is commonly used by professional bakers, confectioners & chocolate manufacturers. Unlike commonly used melting chocolates, this premium product has a high percentage of cocoa butter. Due to the fluidity of the extra cocoa butter content, couverture chocolate is the ideal choice for artisan chocolate making.
So, what makes couverture chocolate different from other types of chocolate?
First & foremost, the cocoa bean in which it's made from. When the "nib" of the cacao bean is ground up into a smooth, melted state, it produces a chocolate liquor which contains equal parts of cocoa butter & solids.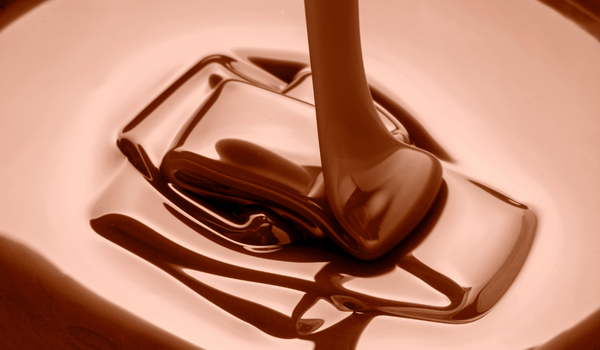 When properly pressed, dry cocoa solids basically become powder. This powder is the nonfat part of the cocoa bean fiber. Different types of chocolate are produced by varying the time & temperature of the bean during the roasting process & the amounts of cacao ingredients. Both will have an effect on the flavor of the finished chocolate.

Couverture chocolate's extra fat content contributes to a refined taste while also creating easy workability. That said, couverture chocolate must be tempered properly during the melting process so be sure to follow the specific heating instructions.

A countless number of confections can be created using couverture chocolate. Chocolatiers around the world use this premium chocolate to create bon bons, truffles, tarts, macarons, cake & so much more.

Although couverture chocolate is often used for enrobing, it should not be confused with coating chocolate. Coating chocolate, also known as compound coatings or chocolate melts, have a very low cocoa butter content (if any) & therefore do not require tempering.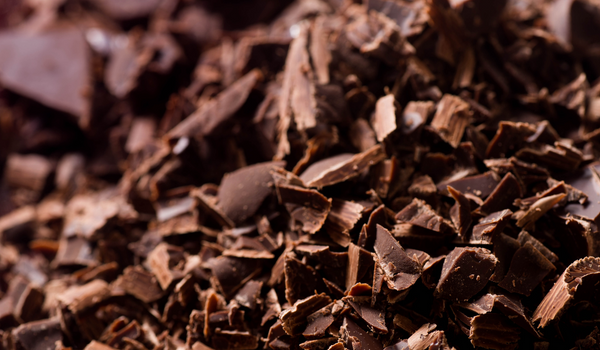 When it comes to purchasing couverture chocolate for home baking projects or your business/manufacturing company, we know it's important to have a reliable source. At Stover & Company, whether it's by the pound or by the pallet we have your bulk couverture chocolate needs covered.

Not only do we sell all your favorite brands from around the world, (like Peter's Chocolate, Callebaut & Van Leer) we also have our very own line of couverture chocolate: Eleven o'one. Ranging from 30% white couverture chocolate to 70% dark couverture chocolate, we have a wide range of inventory to meet your needs. We even have the ability to offer large volume discounts & competitive pallet pricing to fit all your bulk couverture chocolate needs.

For more information on how you can purchase bulk couverture chocolate visit our 'Our Customers' page on our website or call our customer service team at 724.274.6314.